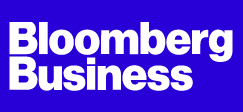 24.02.2015 (Hvino News). Georgia occupies the 4th position in the list entitled "World's Next Big Wine Regions" published yesterday by
BloombergBusiness
. The list is authored by Elin McCoy, an award-winning journalist and wine columnist for
Bloomberg News.
The list starts with her introduction as follows:
I've always been a wine-discovery junkie, constantly on the hunt for new grapes, new vintages, new winemakers, and especially new places where vines may never have been planted before. Thanks to ambitious vintners, rising demand from drinkers, a taste shift to lighter wine styles, and yes, even climate change, the number of global hot spots for wine is ever expanding. If you're still rattling off the names of the old, long-famous regions, you're way behind the times. In these eight spots, good wine is on its way to becoming great wine, with a few stars leading the way.
The Georgian wines are in the middle of the
Bloomberg'
s "World's Next Big Wine Regions" list, on the 4th place out of 8. The paragraph on Georgia reads:
This is the land of qvervi, the pot-bellied clay amphora lined with beeswax and buried in the earth that vintners have traditionally used for fermenting juice from nearly 500 indigenous varieties of grapes. The method and the country's 8,000-year-old winemaking history have given its reds and whites countercultural appeal. The current wine revival was helped along by a seven-year Russian embargo that forced producers to improve and export. Among the 15 most important varietals, one red (saperavi) and two whites (rkatsiteli, mstvane) have the most global potential.
BloombergBusiness
suggests to try
Pheasant's Tears Rkatsiteli 2010
($18) - "golden amber in color, it's round, ripe, and fleshy, with notes of apricot and spice".
Last month a Georgian wine from the same winemaker (who is a U.S. citizen residing in Georgia) was
mentioned in The New York Times' list of wines.
Also last January
Hvino News
reported that
Forbes Magazine
included the Georgian wines in its top wines list, see
"Forbes" includes Georgian wines in its "9 Best Wines and Spirits to Start Drinking in 2015"
. In addition to coverage by
NYT
and
Forbes
,
Voice of America
published a video clip entitled "Georgian Wines Make Forbes List of 'Best to Drink in 2015', see
here
.
We are witnessing a boost of Georgian wines' popularity in the leading U.S. mass medias since beginning of 2015.This successful media campaign helps to raise much-deserved awareness of Georgian wines in USA and internationally.
© Hvino News
To add this Search Box to your website, click here. Many designs are available.