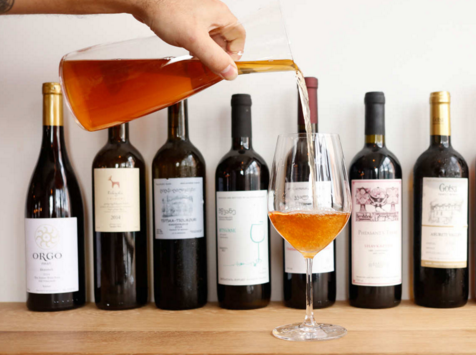 Photo: Melissa Hom
by Chris Crowley
19.08.2016. The main thing you notice about Mariam Losebidze's 2014 Tavkveri is that it tastes like it's infused with smoked fat. This is wine, albeit obscure wine, and wine tends not to taste like bacon. But Losebidze is one of only a handful of female winemakers from the country of Georgia — the former Soviet republic sandwiched between Russia and Armenia's northern border — and her wines are unapologetically bold. They were also, until recently, largely only available in her home country. But now some of America's most progressive importers and sommeliers have turned their attention to Georgia, which produces wines that are unlike anything else.
Just as you might expect, plenty of Georgian wine is a far cry from
grand cru
Burgundies or the Pinot Noirs of California. For Western palates, much of it can seem, frankly, weird. In a lot of ways, the growing appreciation for Georgian wine is an extension of the continuing demand for so-called natural wines, the catchall term that refers to wines made with minimal processing, resulting in unpredictable, rustic wines where the makers — as opposed to the grape or region — are often the focus.
Even the most hard-core natural-wine geek will still find a lot to unpack when digging into Georgia's wine culture, which is 8,000 years old. There are, after all, some 525 indigenous grape varietals, about 50 of which are commonly used in commercial production. That means drinkers will have to familiarize themselves with grapes like Rkatsiteli and Kisi. Georgia is also best known for wines that are aged in
qvevri
, traditional clay vessels that are sealed with honey and buried in the ground and can result in fresh, young wines that nevertheless have a dense, chalky texture.