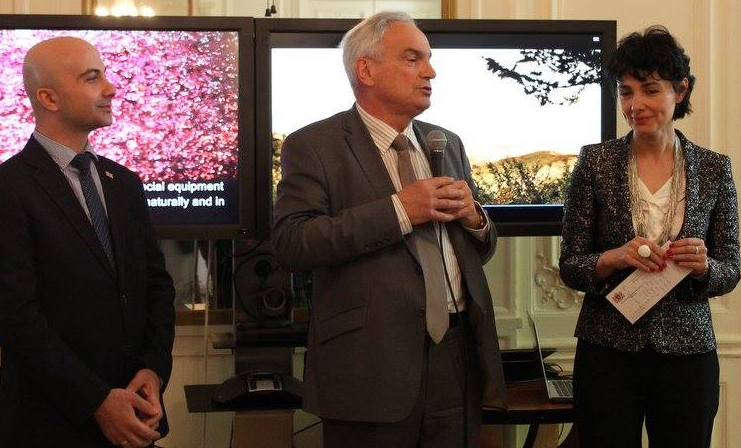 01.05.2015 (Hvino News) On 29th of April 2014 a selection of Georgian wines were presented in Paris at International Organization of Vine and Wine (OIV).
About 350 guests attended the wine-tasting event, including Georgian Ambassador to France HE Ms. Ekaterine Siradze-Delaunay, Director General of the OIV Mr. Jean-Marie Aurand, President of the National Wine Agency of Georgia Mr. Giorgi Samanishvili. The Ambassador recalled that Georgia, the heart of the Caucasus, was one of the cradles of world viticulture. For millennia the vine are grown in ideal climatic and geological conditions. The oldest seed, collected in several points of the country dates back to at least eight thousand years BC. Now in Georgia 525 indigenous grape varieties are grown.
The Director General of the OIV Mr. Jean-Marie Aurand welcomed the event and thanked Georgia for its strong involvement in OIV activities since the World Congress in Tbilisi in 2010. Mr. Aurand stressed the revival of Georgian wines. "Small wine producers, cooperatives and independent wineries are rivaling in quality", - stressed Mr. Aurand.