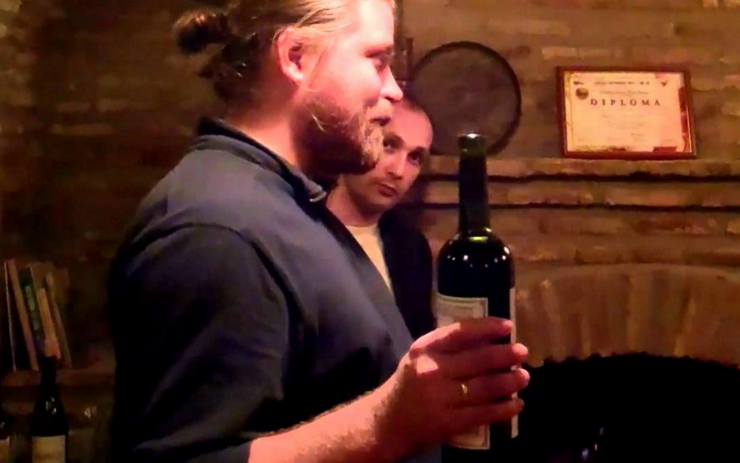 by Melissa Clark
23.07.2016. John Wurdeman studied music and art before becoming a winemaker in the country of Georgia. His winery, Pheasant's Tears, has revived an 8,000-year-old Georgian winemaking tradition. He tells Melissa Clark what brought him there, the myriad varieties of Georgian wines, and the integral part they play in that country's meals.
Melissa Clark: How did this all start for you? 
John Wurdeman:
I'm a visual artist, a painter by profession. I fell deeply in love with Georgia when I heard a recording when I was sixteen years old. I bought a CD called
Georgian Folk Music Today
. Immediately, the chords of the music just struck me very deeply.
In 1995, I was able to go to Georgia for the first time. Strangely enough, on the very first night, I was whisked away from the airport and taken to a restaurant. About 10-15 toasts deep into the feast, musicians were summoned to come in, and they were the same musicians that were on the CD I bought when I was 16, back in Richmond, Virginia.
MC: That's amazing. And how did you go from there to making wine?