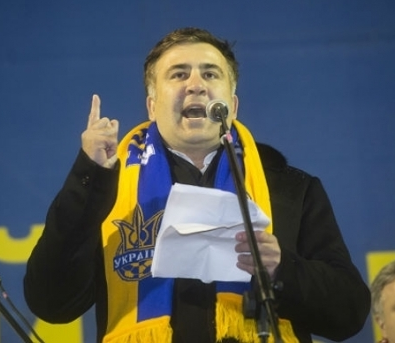 31.05.2015 (Hvino News). Georgian Ex-President Mikhail Saakashvili, appointed today as governor of Ukraine's Odessa region, compared Odessa city to Georgian wine.
"Odessa is like a good Georgian wine, not everyone can understand it. But if you're lucky enough to do it, you will not be able to live without it, "- Saakashvili wrote in his Twitter.
Odessa has Ukraine's largest seaport. A predominantly Russian-speaking city on the Black Sea, it has long been a reputed hub for corruption and organized crime.
Mikhail Saakashvili has a reputation of effective fighter against corruption in his country. "We will bring new order and discipline to the country, and these are tasks that I put before the newly appointed Odessa governor," Ukrainian President Petro Poroshenko said. He granted Mr. Saakashvili Ukrainian citizenship before his appointment, though the Georgian gave his speech in Odessa in Russian.
Under Saakashvili, Georgia fought a short war with Russia in 2008. He faces accusation of abuse of power at home, and Ukraine last month rejected Georgia's request for his extradition.
© Hvino News
To add this Search Box to your website, click here. Many designs are available.