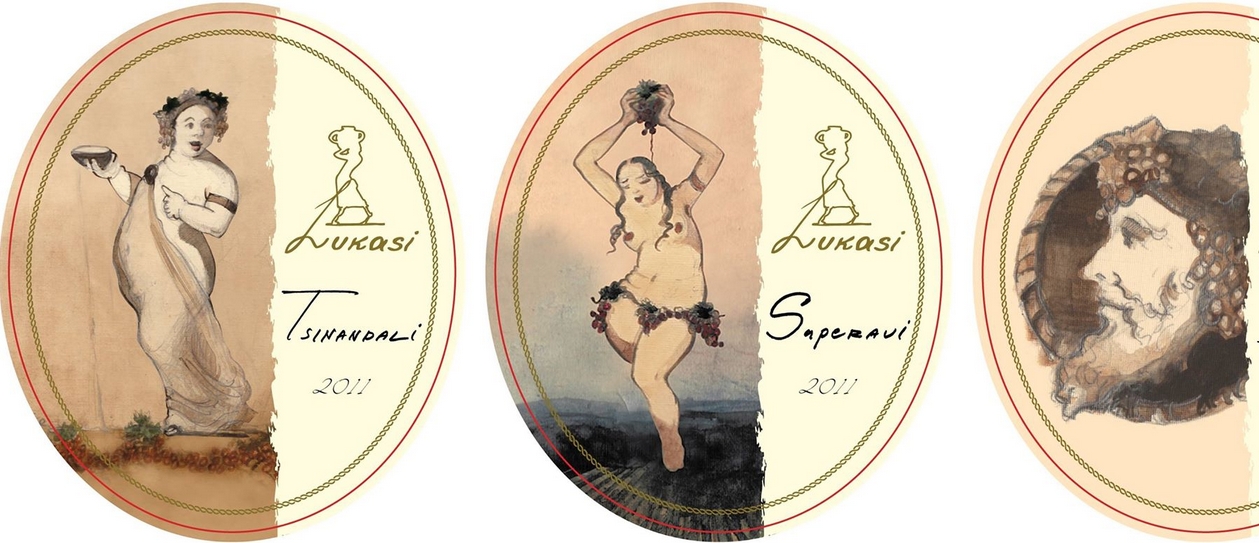 05.05.2015 (Hvino News). "Unless the wine is good no branding can really help you", - says
Kate Gersamia, owner of the boutique Lukasi Winery
. Today Ms. Gersamia is the guest of
Hvino News
, and she kindly agreed to answer our questions.
We suggest starting the interview with your company's brief outline. Can you tell us several main facts about your company today?
Since 2009 Lukasi has made a limited quantity of high-end premium quality wines. Annual output is limited to 10-12 thousand bottles. We consider ourselves to be a boutique winery producing only the best Georgian wine. Our most important achievements are the numerous international awards that Lukasi wines have won. This we consider to be not only our company's achievement but also a great achievement of Georgian wine, the latest being the Double Gold and Diamond trophy in Japan for a very unique Georgian wine made of Chkhaveri grapes [read more
here
]. This year we are also expecting to receive quiet a few awards, hopefully.
We wish you much success, and will cover your achievements. Let's talk about the Lukasi brand. Are you creator of your brand? If yes, how was it made?
Our company was created in 2009 by my husband and me. It all started when my husband was given as a present a small plot of vineyards in Kakheti region of Georgia. We started to produce wine for family, friends and ourselves. As the quantity grew we decided to invest into production more seriously, using only the highest technology available, and with the grape quality being carefully monitored from the very beginning. All this led to the success of Lukasi Winery.
The name Lukasi is after our son, whose name is Luka. And who, as we hope, one day will take over the business.
What do you think about the importance of branding in wine business in Georgia?
It is only recently that bottled wine has become popular in Georgia. Considering this fact I guess it is very important to present the wine in an interesting way. But unless the wine is good no branding can really help you.
Lukasi's label designs are very interesting. Who is the author of this unique artwork, which resembles of ancient Greece?
The author of the painting on all our labels is a famous contemporary Georgian artist Mamuka Tsetskhladze. It was the painter's choice to depict this type of wine theme, which I also thought was a very good decision. The designs are different for each variety. We have known the artist for many years and thought that he would be the right person to help us to elevate our brand even higher with his drawings.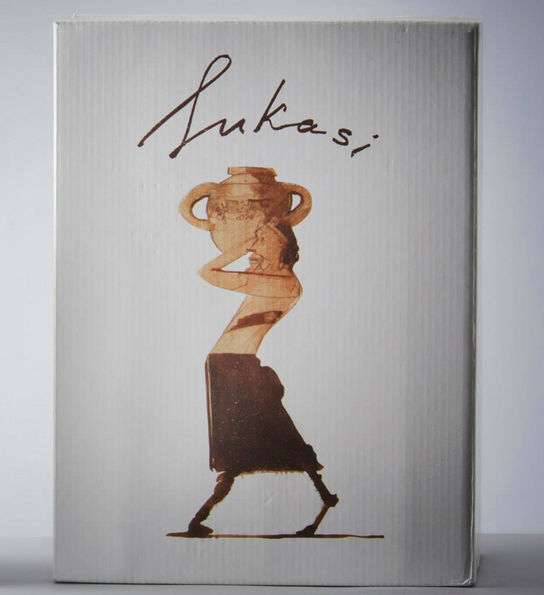 We have asked Mr. Mamuka Tsetskhladze to share his experiences of working on the Lukasi wine labels. Here are his comments:
When I received the proposal from Lukasi company, I was interested in the theme of wine labels. The images of Bacchus-Dionysus and the satyrs, the themes of ancient buffoonery, sun and vine, grape leaves, and views of Alazani Valley came to my mind. I have made dozens of sketches, and later we have together selected the best ones. It was a new creative challenge for me. I am now working on new labels for another winemaker, and will be glad to further work on this subject. I think this theme is endless.
Thank you very much, Ms. Gersamia and Mr. Tsetskhladze.
© Hvino News
To add this Search Box to your website, click here. Many designs are available.