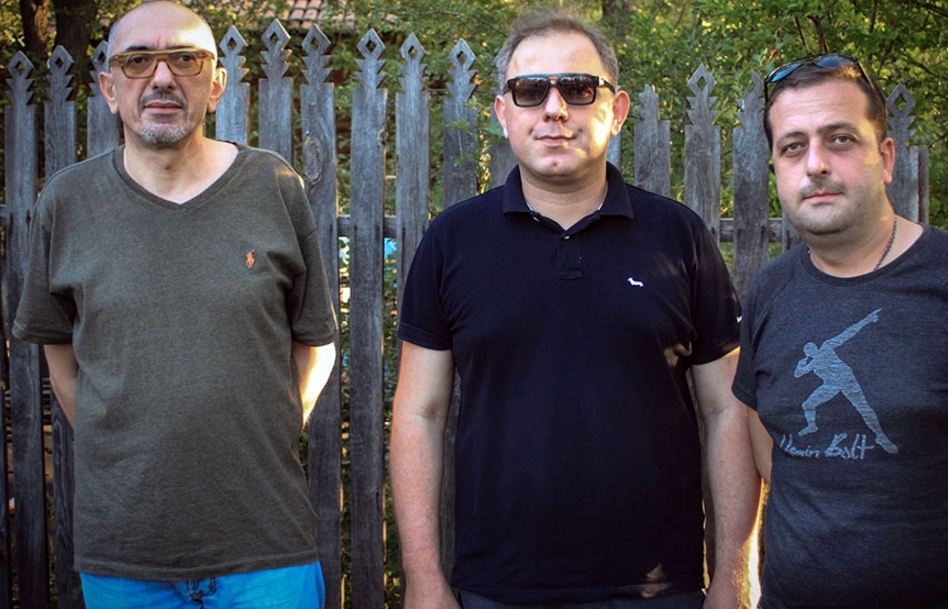 Photo: Paul Rimple

by Paul Rimple
24.07.2017. In the 1975 short film Gvinis Qurdebi (Wine Thieves), four mischievous villagers sneak into a stingy neighbor's wine cellar, crack open his
qvevri
(enormous ceramic urn) and start drinking the wine stored inside. As they get drunk and rambunctious with toasts and song, they wake the winemaker who ends up joining them.
It is in this same spirit of Georgian
joie de vivre
that Avto Kobakhidze, Givi Apakidze and Zaza Asatiani have come together to take other people's wine and sell it under their own label, Wine Thieves. Their catchphrase is "The finest quality Georgian wine 'stolen' exclusively for you," although nothing is actually ripped off. If they like a wine from a person with no resources to bottle his or her own vintage, the Thieves buy it at a price set by the winemaker, then bottle and sell it.
Helping humble winegrowers get their juice to market is nothing new in Georgia. Ramaz Nikoladze, the respected Imeretian natural winemaker, has helped get octogenarian Didimi Maglakelidze's sparse but exquisite Aladasturi and Tsolikouri vintages into bottles and onto tables in the U.S. and Europe. The difference with the Wine Thieves is that they are making a business out the practice.Motivated by a simple love of wine, these three friends started the business a year ago and currently have five family wines in their quiver: a Rkatsiteli-Mtsvane (made by Kobakhidze) and a Saperavi from Kakheti, a Chinuri from Kartli and a Tsolikouri from Imereti. In September they will add a rare Tetra from Racha and a Cabernet from Kakheti to the collection.