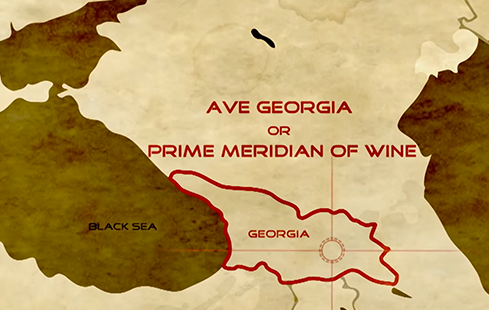 22.07.2017 (Hvino News). The European Bank for Reconstruction and Development (EBRD) is hosting a screening of new Georgian documentary 'Prime Meridian of Wine' at its London headquarters on 5th October.
In the 1960s, one of greatest discoveries in wine world was the acknowledgment of Georgia as the birthplace of wine. A young man, dreaming of emigration and seeking his place in life, starts traveling the wine route: England (greatest civilization of wine commerce) and France - (Château Margaux, Château d'Yquem, Château Smith Lafitte, Château Branaire-Ducru). The discoveries during his wine adventure bring him back to the birth place of wine, his own birthplace: Georgia.
Read more:
Georgian documentary "Prime Meridian of Wine" awarded at Spain's film festival
and
Hollywood success of Georgian wine documentary
.
You are invited to join members of the Georgian community to watch the documentary screening and for a wine tasting at 17.15 BST. To register, click
here
.
Venue: EBRD Headquarters, Broadgate City of London, 1 Exchange Square, London EC2A 2JN
© Hvino News
To add this Search Box to your website, click here. Many designs are available.