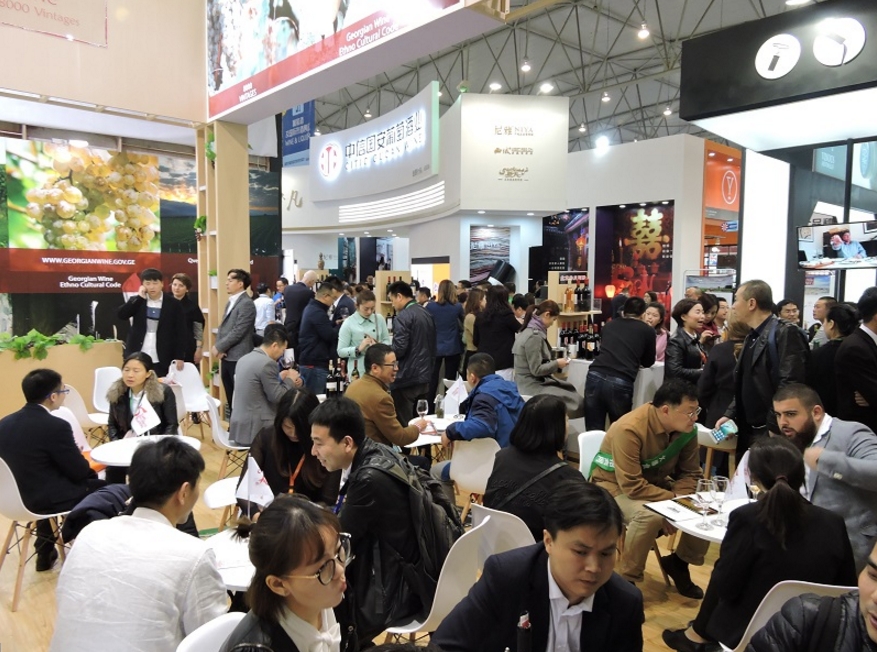 29.03.2017. The 96-th China Food & Drinks Fair, a wine and food products international exhibition, was held in the town of Chengdu, Chinese Province of Sichuan.
With the support of National Wine Agency, 27 Georgian winemaking companies have taken part in the exhibition, according to Georgian Agriculture Ministry.
The first day of the exhibition registered a record number of visitors – 250 000 persons, Tamta Kvelaidze, deputy head of Marketing and PR department of National Wine Agency, noted.
"At the exhibition Georgian wine deserved highest evaluation. Representatives of Georgian winemaking companies met with old partners and potential importers. During the exhibition, new partnership agreements were signed. This exhibition is held since 1995 and is considered China's most important exhibition, which provides best opportunity to make Georgian wine more perceptible and popular on southeastern Asia market", Tamta Kvelaidze said.