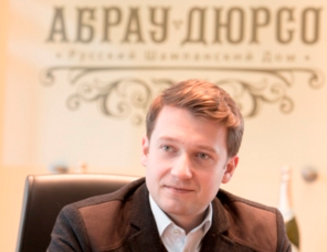 09.03.2017 (Hvino News). "We are considering a potential project in Georgia. It might be either distribution or acquisition of assets"- said Pavel Titov, head of major Russian sparkling wine producer Abrau-Durso after recent visit to Georgia.
"Majority of Georgian premium segment producers do not have effective distribution, and we can help them," - Mr. Titov stated. He did not mention possible partners, noting that the company will be able to announce more detailed plans within a month's time.
As Titov noted, two-thirds of the Georgian wines delivered to Russia are semisweet. However, Georgia can offer to consumers "a lot of dry wines of very high quality," he added.
Abrau-Durso is Russia's most famous sparkling wine producer. Abrau-Durso Winery is located between Anapa and Novorossiysk near the Black Sea coast. It was developed in 1870 by decree of Emperor Alexander II. In recent years, Abrau-Durso was acquired by entrepreneur Boris Titov (father of Pavel Titov).
The winery has few vineyards, but purchases grapes from neighboring vineyards to produce about 2 million bottles per year of classic
méthode champenoise
wines. An additional 14 million bottles are produced using the reservoir (
charmat
) method from imported wine material from several countries including South Africa. Shares of Abrau-Durso trade on Moscow's MICEX stock exchange.
© Hvino News
To add this Search Box to your website, click here. Many designs are available.