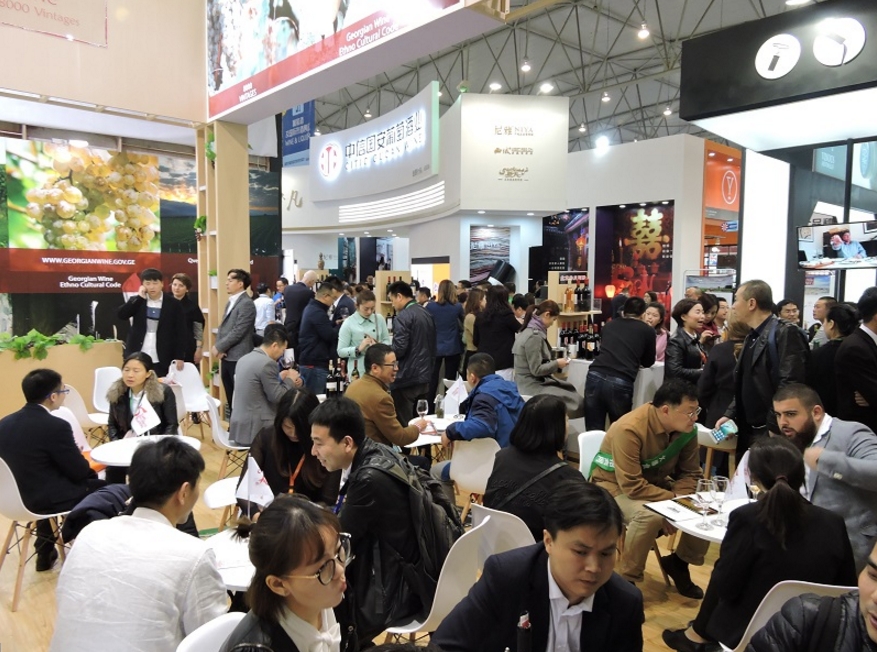 29.03.2017. The 96-th China Food & Drinks Fair, a wine and food products international exhibition, was held in the town of Chengdu, Chinese Province of Sichuan.
With the support of National Wine Agency, 27 Georgian winemaking companies have taken part in the exhibition, according to Georgian Agriculture Ministry.
The first day of the exhibition registered a record number of visitors – 250 000 persons, Tamta Kvelaidze, deputy head of Marketing and PR department of National Wine Agency, noted.
"At the exhibition Georgian wine deserved highest evaluation. Representatives of Georgian winemaking companies met with old partners and potential importers. During the exhibition, new partnership agreements were signed. This exhibition is held since 1995 and is considered China's most important exhibition, which provides best opportunity to make Georgian wine more perceptible and popular on southeastern Asia market", Tamta Kvelaidze said.
The following Georgian companies have taken part in the 2017 exhibition: Kindzmarauli, Besini, Telavi Wine Cellar, Tbilvino, Teliani Valley, Georgian Wine House, Twins Wine House, Chateau Mukhrani, Shalvino, Winery Khareba, Tifliski Vinny Pogreb, Vaziani Company, Kakhuri, Maranuli, Sarajishvili, Shilda, Batono, Bagrationi 1882, WineMan, Schuchmann Wine, Tigishvili Wine Company, Kakhetian Traditional Winemaking, Gureman, Mildiani, Kakhetian Wine Cellar, Dugladze Wine Company and GWS.
In January-February 2017 Georgia exported 832 552 bottles of wine to China, up 280% year on year.
China ranks third among Georgia's wine exports markets.
Source
To add this Search Box to your website, click here. Many designs are available.