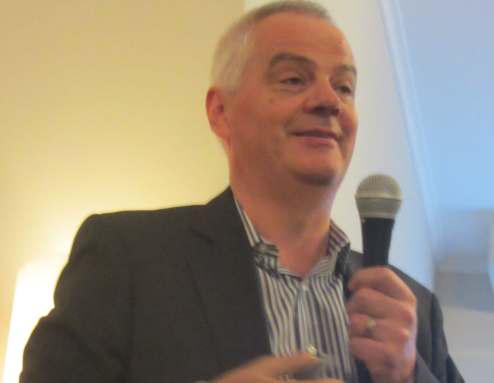 Amédée Mathier
30.03.2018 (Hvino News). Amédée Mathier - one of the best known pioneers of
qvevri
wine making outside Georgia - showcased his product along with other Georgian and foreign wines produced with the use of Georgian traditional method or other "qvevri-like" technologies, at a recent event hosted by Swiss Ambassador H.E. Lukas Beglinger in Tbilisi.
The wine tasting, organized at the Ambassador's residence, focused at the growing international popularity of Georgian winemaking method, and the need of clear definition of terms such as organic, natural, and traditional.
In his presentation, Mr. Mathier raised the question of the necessity of formalization of requirements and rules of 
qvevri 
wine production. He summarized
qvevri
experience at his family-owned winery in Salgesch, Switzerland, since first installation in 2009.