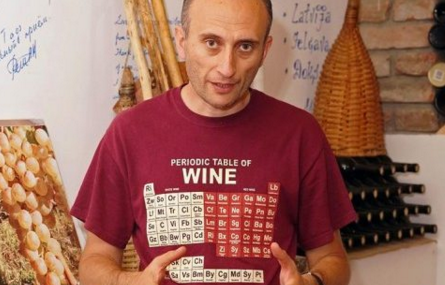 01.03.2018.Winemaker Iago Bitarishvili plans to launch beer production. The businessman has already arranged family brewery in the village of Chardakhi to popularize family beer production in Georgia like family wine cellars.
Beer production will be of less output, compared to wine production. The product will be exported to foreign markets, he said.
The businessman will apply Georgian cereals for beer production.
"Today everybody are proud that they use Belgian or other foreign malt in beer production, but we will use Georgian cereals. We have already searched several domestic varieties of barley in Khevsureti. We plan to restore them and then prepare malt", Iago Bitarishvili said.
The businessman hopes that many other persons will follow his undertaking and a lot of family breweries will function in the country in 5-10 years.
Iago Bitarishvili launched bio wine production in 2005. The businessman exports wines to foreign markets and his wines are sold in many famous restaurants and hotels all over the world.
The First Saperavi World Prize: RESULTS