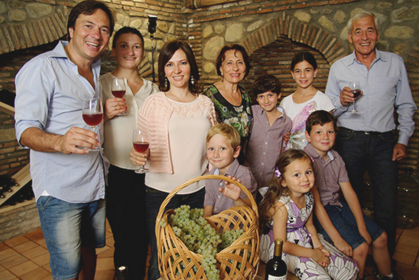 28.02.2017 (Hvino News). Georgian wine Mukuzani Qvevri from Château Svanidze won a Grand Prix, a Gold Medal and a Prodexpo Star at the wine contest during Prodexpo 2017 exhibition in Moscow. At Prodexpo (International Exhibition for Food, Beverages, and Food Raw Materials) the Grand Prix was awarded at competition of wines produced in the former Soviet republics.
"This victory is another step forward towards the popularization of Georgian wine and towards raising awareness," said Giorgi Svanidze the head of the Château Svanidze. According to the founder, the company plans to produce 18-20 thousand bottles of wine in 2017. He says Chateau Svanidze's wine is mainly sold at the high class restaurants in Georgia and the demand is increasing. Currently the company produces about 6000 bottles of Rkatsiteli, Saperavi and Mukuzani.
Over 20 years Prodexpo has become the largest and most respected annual food trade show in Russia and Eastern Europe. In its framework Prodexpo has the Alcoholic Drinks Salon, in which 7 Georgian wine producers took part, including Badagoni, Bolero & Company, Shalvino, Kvareli Wine Cellar, Vazuri.
To add this Search Box to your website, click here. Many designs are available.