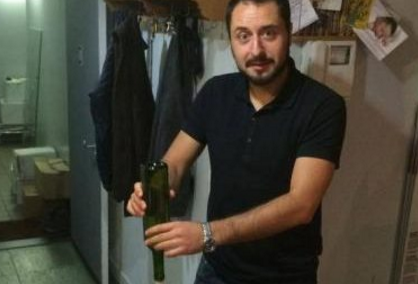 21.02.2017. He started business at the age of 16 in the small wine bar in Tbilisi and reached the pages of
New York Times
later. Making Georgian wine in Manhattan and new Georgian-American project Konka Wine Club is a story of Erekle Khaziauri, who introduced Georgian wine to Americans and made them fall in love with it.
When did you come up with an idea to open wine club in Manhattan?
I arrived in New York in 2015. I met an engineer Matt Baldassano who tried to make wine in his yard. It was his hobby doing it with his friends. After I met him, we decided to make a Georgian-American project and make wine together. We decided to make wine with Georgian technologies and use American grapes. We brought special kinds of wine from California. Today, we are very good business partners.
How many people are members of East Village Wine Club?
East Village Wine Club has 70 regular members and they are mostly Americans, but there are Georgians too. As for Georgian-American project, it is indeed successful. We have new VIP members, for example Diana Zhgenti [Consul General of Georgia in New York -
HN
].
Can Georgian wine compete with other American brands at the market?
I can talk about Georgian wine non-stop, however, I would emphasize on pitcher wine. There are a lot of factory-made wines imported to New York, but pitcher one has a special attention at the market and a lot of people like it. In few years, Georgian pitcher wine will be one of the most successful wines in the US.
Can you tell us about your future plans?
As for future plans, of course, it concerns Georgian wine and the popularization of its technology. It's been two years since we are thinking about bringing pitcher in the club and make pitcher wine, but it is of course risky. We don't want to make low quality pitcher wine. We want to do it in a professional way. The bar Konka will become a place where you can learn more about wine making technologies. In the future, we are going to enter other states too.
Source
To add this Search Box to your website, click here. Many designs are available.