The first tasting organized by Ukrainian press simultaneously on 2 continents.
30.04.2016 (Hvino News). In April, two significant events took place in the world of wine: Jubilee 50th Vinitaly exhibition in Verona and the inaugural edition of ProWine ASIA in Singapore. Ukrainian D+ Communication Group represented the Ukrainian press at both events, providing tastings at two continents.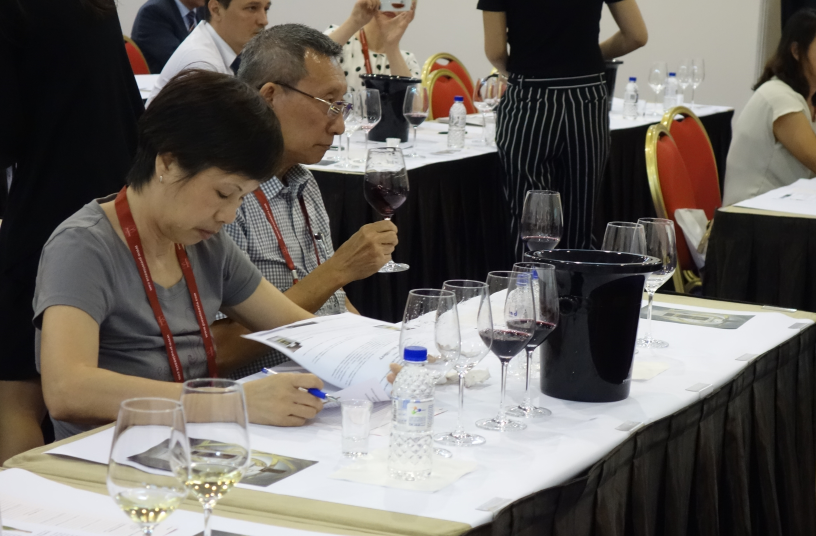 DRINKS+ presentation on "Wine Tourism as a Marketing Tool in Countries of Evolving Winemaking: Georgia, Moldova, Ukraine" was supported by partnership of Hvino.com (Tbilisi), Winerist.com (London) and drinks.ua (Kiev) portals.
The presentation in Verona was held on April 12, and conducted by DRINKS+ special project managers Eugenia  Rodionov and Julia Laznyuk, and professional sommelier  and wine travel guide Anna Alexeeva. The participants tasted Ukrainian wines: Koblevo Reserve ( "Bayadera Group"  holding) and Krimart traditional method sparkling wines by Artemovsk Winery. Wine critics, oenologists, sommeliers, distributors who participated in the tasting gave highly positive feedback about  the quality of Ukrainian wines, and claimed interest in cooperation with the producers.
In Singapore, the presentation was held by chief editor of DRINKS+ magazine and drinks.ua portal Marina Mayevska. Distributors, horeca and wine schools representatives, and the press came to learn about winemaking of the Black Sea region. They tasted Charte Komilfo fruit flavored sparkling wine range from Artemovsk Winery, red wine from Georgia by
Gevelli
company, and Prime vodka by Olymp company (Ukraine). Participation of D+ Communication Group received positive estimation of ProWine ASIA, and representatives of the Ukrainian diplomacy in Singapore.