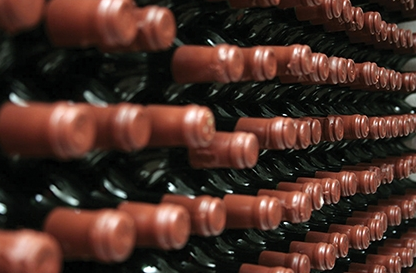 08.04.2016. Georgia is continuing to penetrate world markets with its traditionally-made wine and brandy, as new markets open up to import the Georgian drinks.
Already this year Georgia exported more than seven million bottles of wine to 26 countries, which generated $18.14 million USD income for the country.
This was a 51 percent increase in wine exports in January, February and March 2016 (Q1) than in the same months of 2015, reported the Georgian National Wine Agency. The extra exports saw the country earn 20 percent more income than in Q1 2015.
In the first two months of this year 21 countries imported Georgian wine however last month an additional five countries also imported the products, announced the Agency today.
The five countries that imported the most Georgian wine in Q1 2016 were:
Russia – 4,077,797 bottles;
Ukraine – 1,088,862 bottles;
Kazakhstan – 784,844 bottles;
Poland – 443,208 bottles; and
China – 371,295 bottles.
The Agency said of these top five consumer countries, exports of Georgian wine to Belarus had increased by 297 percent, to Russia by 124 percent, to Germany by 89 percent and to Kyrgyzstan by 70 percent. Furthermore, wine exports to Ukraine had increased by 66 percent, to Great Britain by 40 percent, to Lithuania by 34 percent, to Poland by 26 percent, to the United States by 19 percent and to China by two percent.
In Q1 this year Georgia also experienced a 116 percent increase in brandy exports.
The Agency said in the first three months of 2016 Georgia exported 2,193,395 bottles of brandy to 10 countries, worth $5.04 million. This was 70 percent higher than the amount earned from brandy sales in Q1 2015.
Source
To add this Search Box to your website, click here. Many designs are available.