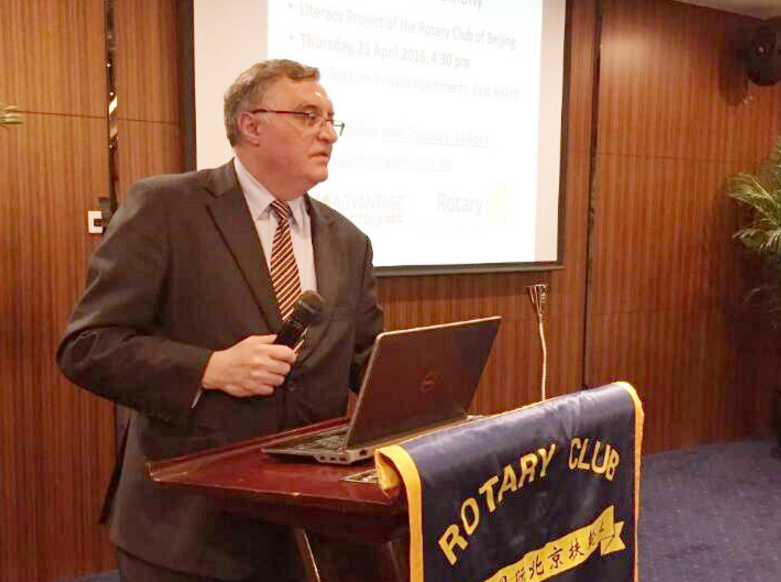 14.04.2016. Twelve Georgian wine varieties were sampled by guests at a Rotary Club of Beijing meeting, which brings together people from all walks of life to provide humanitarian and community service. Georgian Ambassador Dr. David Aptsiauri took part in the event.
Georgia's Ministry of Agriculture said efforts to raise awareness of Georgian wine in new export markets was starting to pay off. "This was one more step forward in raising awareness of Georgian wine in China," reads a press statement from the Ministry.
After sampling the Georgian wine and learning about the country's rich winemaking traditions, the Rotary meeting ended with a charity auction. One of the items up for auction were bottles of wine from six Georgian wine producers donated by the National Wine Agency of Georgia.
The sale of the Georgian wine raised about $1,000 USD and will be donated to Chunmiao Little Flower, a non-profit organisation that operates at grass-roots level to provide specialised care to abandoned children with medical needs.
Rotary is a worldwide organisation involving business and professional leaders, and all members of the community who come together to provide service. The club encourages high ethical standards in all vocations and helps build goodwill and peace in the world.
Currently more than 1.2 million Rotarians belong to more than 33,000 Rotary clubs in over 200 countries and geographic areas.
Source
(edited)
To add this Search Box to your website, click here. Many designs are available