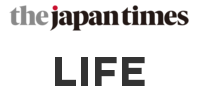 By Melinda Joe
24.11.2018. On a summer evening in 2006, John Wurdeman was painting a landscape in the region of Kakheti, in eastern Georgia, when a man driving by on a tractor invited him to dinner.
Gela Patalishvili was an eighth-generation winemaker and he told Wurdeman, an American artist and musician who had settled in Georgia, that he wanted to give him a few rows of vines in his family's vineyard. Wurdeman declined both offers, but Patalishvili persisted. A few months later he accepted the dinner invitation, having grown curious about the tenacious stranger.
"At this point, I didn't know if I liked him or hated him," he jokes.
After tasting Patalishvili's wine, however, those feelings of ambivalence quickly turned to admiration, and their friendship blossomed into a partnership that has become one of Georgia's most acclaimed wineries, Pheasant's Tears.