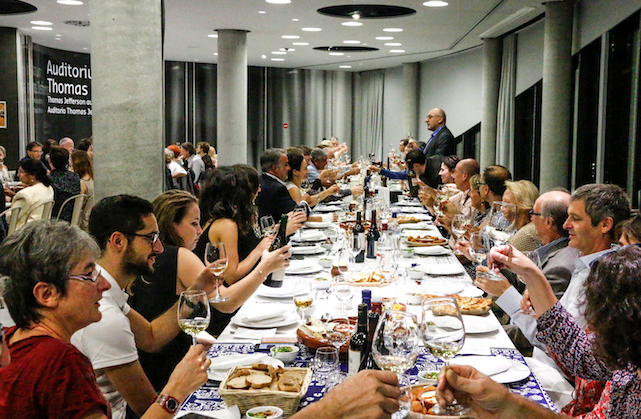 30.09.2017. Exhibition "Georgia – The Cradle of Wine" is being held in Bordeaux, France. Within the framework of the project, the presentation of the Georgian
supra
was held in the Center of Wine Civilization "Cité des Civilisations Du Vin".
The guests of the presentation got acquainted with the peculiarities, aesthetics and the importance of the Georgian table.  Guests tasted Georgian dishes made by Georgian professional chef Tekuna Gachechiladze.
Georgian writer Zurab Karumidze led the presentation.
The inspiration of the presentation became the exhibition "Georgia – The Cradle of Wine", which has been visited by more than 33,000 visitors.