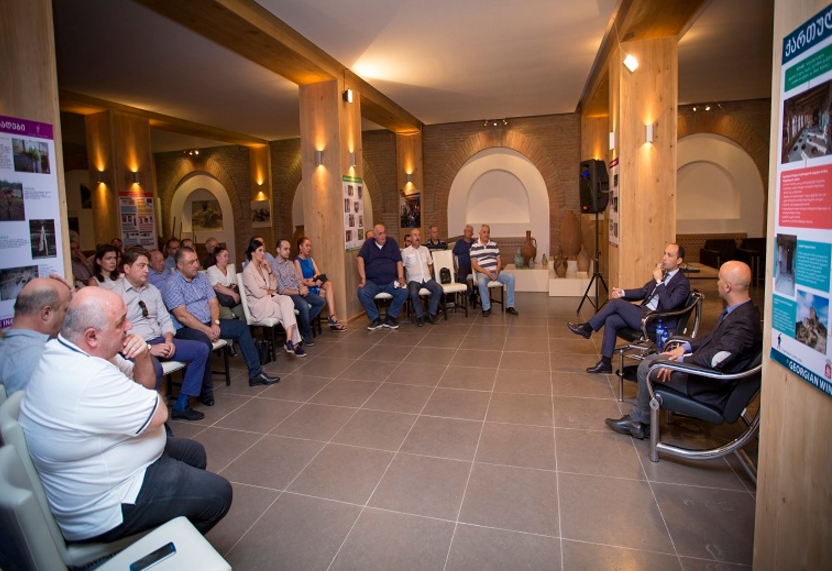 18.08.2017. Minister of Agriculture of Georgia Levan Davitashvili and Head of National Wine Agency Giorgi Samanishvili met with the representatives of wine and alcoholic beverage companies regarding the organizational issues of vintage 2017.
The Minister noted that both the government and the private sector are perfectly ready  to carry out  the vintage properly.
"We have all the preconditions for successful vintage. Grape harvest is quite large, and at the same time  wine export has increased. Vintage-related issues are organized - The Government has approved vintage supportive measures. At today's meeting we talked with companies about the details and procedures that are prescribed by the government's decree. The meeting was very important and productive, we received information from the companies about actual issues related to vintage. We believe that we will be able to successfully and effectively conduct the vintage season with the maximum coordination and organization"- stated Levan Davitashvili.
According to Giorgi Samanishvili, Chairman of National Wine Agency, the growing export of wine is one of the prerequisites for successful vintage.