by Mansur Mirovalev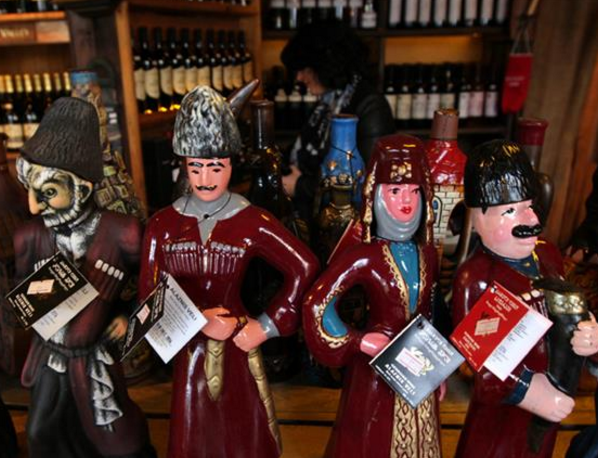 27.11.2015. Temori Saalishvili lifts a lid from a round ceramic vat in the concrete floor of his basement. With a wooden pitchfork, he stirs a bubbling, pungent, amber-coloured liquid filled with grape skins, stems and seeds.
After several more days of fermentation, the liquid will turn into young, full-bodied "orange" wine with strong tannins and fruity overtones.
The wine seems to have absorbed the flavours of the landscape around it: walnut and persimmon trees skirting stone houses, a patchwork of sun-kissed fields and lush meadows watered by the snow-covered Greater Caucasus Mountains, and garlands of dry saffron flowers hanging in Saalishvili's kitchen.
Most European wines are made by fermenting grape juice after it has been separated from the grape skins. But traditional Georgian wine, or
hvino
, is skin-fermented without yeast and chemicals, mostly in containers similar to the one below Saalishvili's basement floor. It is called
kvevri
- an earthenware vat more than two metres tall that was installed by Saalishvili's grandfather half a century ago and is now a subterranean pillar of the world's oldest viticulture.