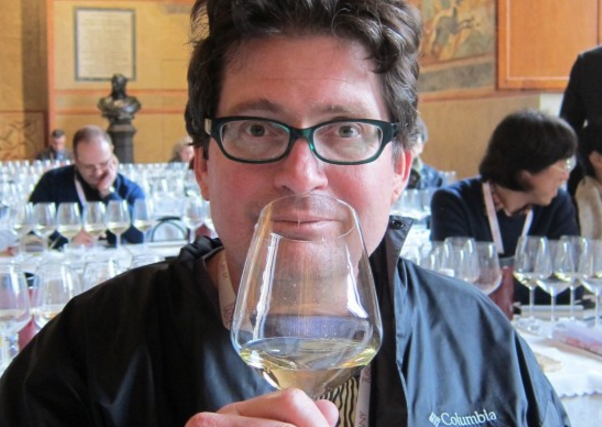 11.11.2015 (Hvino News). American wine writer W. Blake Gray covered Georgian wines in his blog's recent post entitled "Georgian wines: an interesting pawn in U.S. geopolitics". The article was based on a Georgian wine tasting conducted recently by
Lisa Granik
in San Francisco, in the framework of
Georgian Wine Month
in USA.
The post starts with somewhat ironical mention of the American governmental assistance to Georgian winemaking industry: "Quick quiz: can you name the country whose wines get financial support from the U.S. State Department? If you said the United States of America, nice try. The U.S. government's idea of supporting its own country's wine is to keep the beer & wine distributors who heavily contribute to political campaigns happy. It's not like the European Union, where wine producers get all sorts of government support. No, the answer is a country that is in Europe, but not in the E.U., and therefore not able to balance its budget with money from Germany. It's Georgia: "the country, not the state," as you have to tell everyone whenever you talk about Georgian wine."
The author further makes assessment of Georgian wine production, pointing out that "Georgia produces 15 million cases a year, which sounds like a lot from a country of 4.5 million people, but it's only about as much as Barefoot Cellars, and it's only about 60% of what it produced in the Soviet era".
The American wine expert makes controversial comments on the wines he tasted. "My notes from three different wines at the walkaround include "How did a cider get into this tasting?", "Discomforting, I don't know how to react to it," and "Looks like a urine sample from a very sick person." "But I did really like several wines (scores over 90 points, for those keeping score)... These are true curiosities, yet they are available on the U.S. market, and they're surprisingly cheap.
"However, there's one big problem: I tasted several wines I really liked, from Nikoladzeebis Marani and Archil Guniava and Kindzmarauli Marani, that I either can't find online or can't be sure whether they're the same", - writes Mr. Gray.
Here are author's favorites:
Schuchmann Rkatsiteli
2014
This full-flavored wine opens with apple and apricot, then finishes with intense minerality. 12.5% alcohol. I could only find the 2012 online and I don't know how it ages, but it's only $14 so it's not too expensive to find out.
Teliani Valley Saperavi
2013
Teliani Valley is one of the better organized Georgia wineries so its wines are more consistently available in the U.S. This is an iron-rich, meaty, dark red fruit wine that would be wonderful with steak tartare. 13% alcohol. And holy crap, that's a lot of interesting wine for $10.99.
Source (abridged), Hvino News
To add this Search Box to your website, click here. Many designs are available.