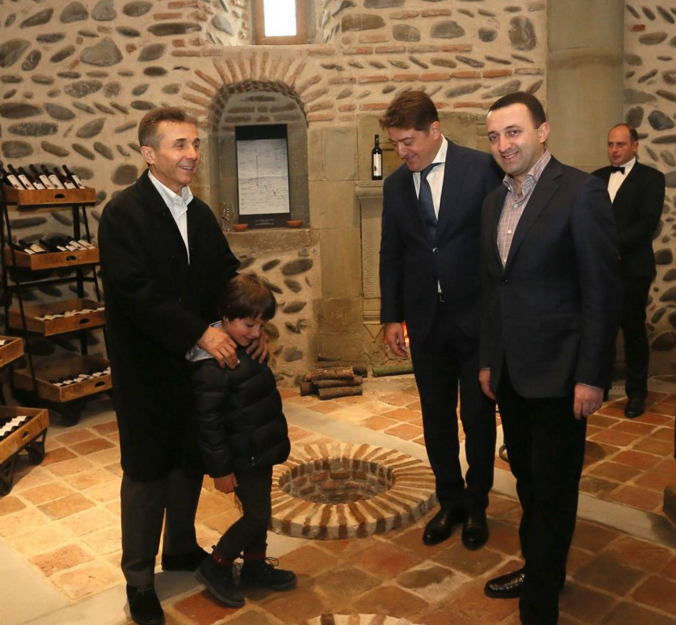 09.11.2015 (Hvino News). On November 8, the opening ceremony of the renovated and restored historical
marani
(wine cellar) of Tadeos Guramishvili took place in village Saguramo, in presence of prime minister of Georgia Irakli Garibashvili, ex-prime minister Bidzina Ivanishvili, and the members of the Georgian government.
The historical wine cellar is situated on territory of Ilia Chavchavadze Museum. The officials were attending the Museum on the occasion of Ilia Chavchavadze's anniversary (Prince Ilia Chavchavadze was prominent 19-th century Georgian politician and poet).
The
marani
project in the village Saguramo, Mtskheta region
▼
Map
, was implemented by wine-producing company Kakhetian Traditional Winemaking. This is a historical monument of the XVIII century, preserving unique Georgian wine-making equipment.
Tourists will be able to visit the historical cellar of Tadeos Guramishvili, and to get acquainted with Georgian culture and taste Georgian wine.
© Hvino News
To add this Search Box to your website, click here. Many designs are available.