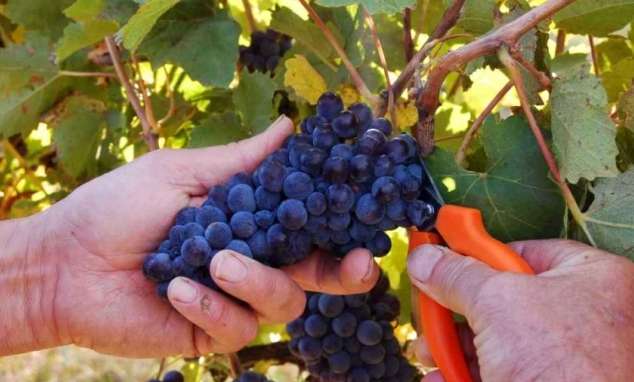 31.08.2016. Within the framework of the Vintage 2015 program, the government decided to issue 0.45 GEL per kg for Rkatsiteli grapes, 0.20 GEL per kg for Saperavi and 0.45 GEL for one kg of Kakhetian Green as subsidies. The highest price is on Mujuretuli/Aleksandrouli grapes with wine factories having to pay 2 GEL per kg within the state subsidies program.
The statement was made by Georgia's Minister of Agriculture Otar Danelia at the opening of the Vintage 2016 harvest coordination center in Telavi, Kakheti Region.
The event was also attended by Deputy Minister of Agriculture Levan Davitashvili, head of the National Wine Agency Giorgi Samanishvili, and representatives of local government and wine producing companies.
Danelia spoke about the importance of the subsidies from the state, adding the decision was made considering the interest of viticulturists as well as the interests of winemakers.