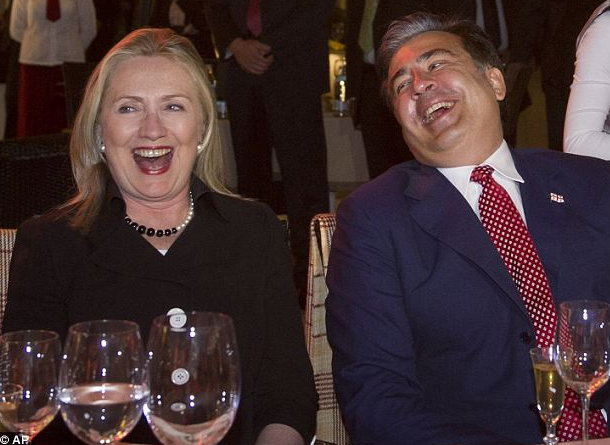 06.08.2016. Hillary Clinton, the Democratic candidate in American presidential elections, has her own favorite wine in Georgia, and it turns out she often orders a couple of bottles. The red wine called Kvareli was first tasted by Hillary during her first visit to Georgia. She was the Secretary of State back then (read more here:
Video: Hillary Clinton enjoys Georgian culture
)
As it has been reported, before Mrs. Clinton sampled this wine, its price was only 25 Georgian Laris, but today it costs several times more – 600 GEL. This fact has become the source of many jokes. People say the price will be even more if Hillary Clinton becomes President.
Source
To add this Search Box to your website, click here. Many designs are available