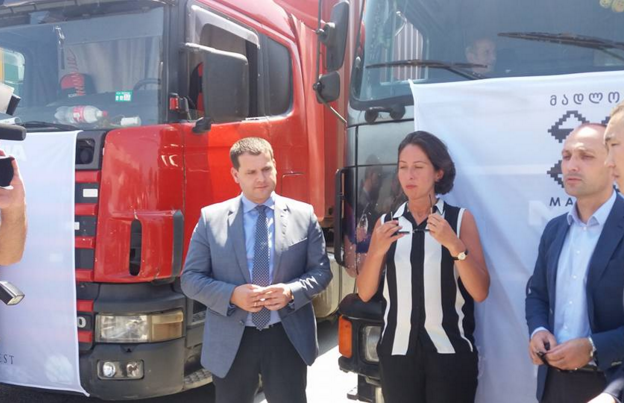 13.08.2016. Georgia is about to send a large cache of traditional wine to China.
In the coming days Georgian wine company Madloba ('thank you' in English) will export about 300,000 bottles of Georgian wine to the Asian nation.
The large export is possible thanks to assistance from the Entrepreneurship Development Agency (Enterprise Georgia).
Madloba will also organise several international wine exhibitions in China to raise awareness of Georgian wine.
The Madloba wine will be sold at eight different wine houses in China, said a company official.
Meanwhile Enterprise Georgia announced 50 more Georgian wine houses were planned to be built in China. [Read also:
10 Containers of Georgian wine to be shipped to China
.]
In recent months Georgia has focused on expanding its wine exports to China. Already more than a dozen wine houses featuring wines from a range of Georgian companies have already opened this year to solely promote the Georgian drink.
Thanks to these and other efforts, China has gone from a minor importer to a major importer of Georgian wine. China was now the third largest importer of Georgian wine, following Russia and Ukraine
Between January and June 2016 more than 1.9 million bottles of Georgian wine was exported to China, latest figures showed. This was a 148 percent increase than the same time in 2015.
Last year Georgia exported 2,672,154 bottles of wine to China - 122 percent more year-on-year.
Source
To add this Search Box to your website, click here. Many designs are available