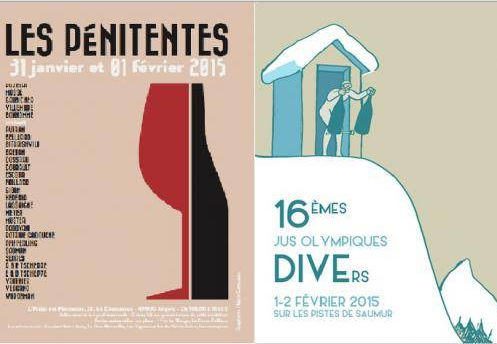 31.01.2015. On January 29th Georgian winemakers left for France to attend and participate in two important events. First of them is an exhibition in Angers, which will be held at Hotel des Penitentes from 31 of January to 1st of February. The event will be attended by Georgian winemakers Iago Bitarishvili, Niki Antadze, John Wurdeman ("Pheasant's Tears") and Johnny Oqruashvili ("Okro Wine"), who have been guests of the event for past three years.
Georgian wine will also participate in second, bigger international event, which will take place from 2nd to 3rd February. This is an international exhibition of natural wines "La Dive Bouteille", an event which is held every year, one month after new year, in Saumur. Here a large family of winemakers and wine appreciators gathers. Georgian
qvevri
wine has already found its place. This is clearly demonstrated on the official website of the event: "This family becomes larger every year and unites all – motivated young people, comparatively forgotten winemakers, who may find American uncles, African cousins, Georgian ancestors or Italian brothers".
This year "La Dive Bouteille" will see the premier of Phlippe Gasnier's documentary "Origins of Winemaking". The movie is about ancient tradition of winemaking in Georgia and Georgian and French winemakers using qvevri wine technology.