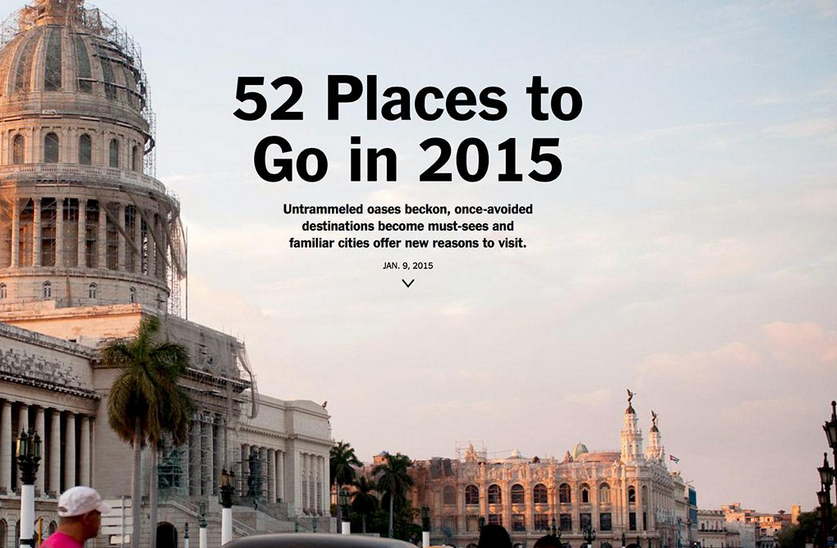 12.01.2015. (Hvino News).
The New York Times
in its Travel section has published "52 Places to Go in 2015", including Georgia at 25th place, and specially mentioning several wineries and other wine-related destinations:
Georgia has all the makings of the next great wine destination: the world's longest-running unbroken wine tradition (underground fermentation in clay vessels), hundreds of indigenous grape varieties, stunning landscapes and a band of vintners espousing natural methods. Its output has all become easier to sample, too, thanks to wine bars in the capital, Tbilisi (Konka, Vino Underground), a marked wine trail in Kakheti and wineries (Pheasant's Tears, Iago's Winery, Winery Khareba) serving traditional and modern Georgian cuisine. Those varietals will be feted this year at four major events: the New Wine Festival, Wine City Tbilisi at Tbilisifest, Telavino and the Tbilisi Cheese Festival...
The piece on Georgia in
The New York Times
is authored by Robyn Eckhardt, a freelance food writer based in Penang, China.
© Hvino News
To add this Search Box to your website, click here. Many designs are available.