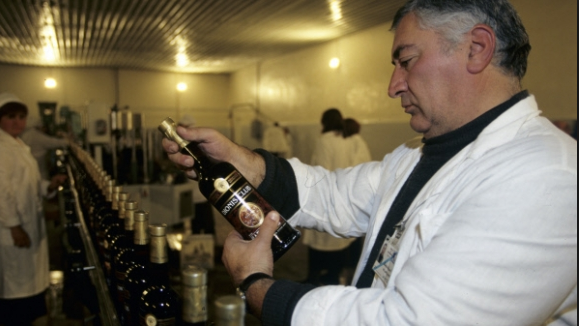 06.01.2015 (Hvino News). Since January restaurants in Georgia will tighten control over the quality of wine - Otar Danelia, Minister of Agriculture, states.
According to the National Food Agency, this decision was taken due to the fact that many restaurants sell wine of unknown origin that poses a serious threat to both consumers and the reputation of Georgian wine.
Falsification is not only when one wine is sold instead of another in a bottle. Falsification is a poor quality wine diluted with water and sugar that happens quite often. There are cases when a special powder is diluted with water and the resulting liquid is called "wine". During monitoring restaurants will be required to provide proof that the sold wine is natural and contains no additives, "- say in the Agency.
Restaurants will be required to carry out laboratory tests, and obtain a certificate that confirms the naturalness of wine thatdoes not remove the responsibility from manufacturers.
© Hvino News
To add this Search Box to your website, click here. Many designs are available.