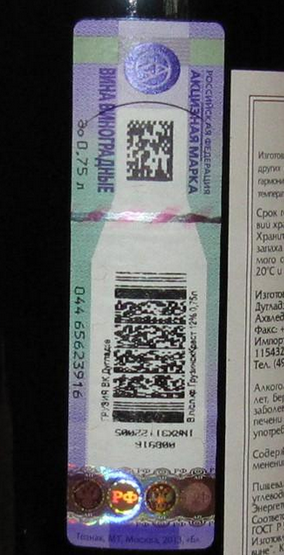 23.01.2015. According to Nutsa Abramishvili, CEO of Schuchmann Wines, 10 trucks loaded with 100 000 bottles of wine stopped due to the limited transfer of foreign currency outside of Russia because of the ruble devaluation.
"We've received excise stamps from Russia that have already been pasted on the bottles, in fact the products have been sold. But based on the fact that goods are shipped in case of prepayment and the transfer of currency abroad is limited because of the economic crisis, we had to stop already marked goods, "- she says.
According to her, the shipment should be resumed in February, but due to the unstable situation in Russia, there is no guarantee that the problem will be settled, and the goods will be sent to partners.
Founder of Askaneli Brothers company Jimmy Chkhaidze claims that due to the instability of the ruble, wine exports to Russia have been suspended – in particular, the company had no orders in January 2015.
George Margvelashvili, director of Tbilvino, says the same thing. In his words, in December the company sent a large batch of wine, and in January, no orders have been received. The company's CEO expressed hope that the delivery will continue in February – roughly, Tbilvino plans to export 100 000 bottles to Russia in February.
"The economic crisis in Russia has affected the demand, at least in the first half of 2015 our exports will significantly reduce," – George Margvelashvili notes.
George Samanishvili, head of the National Wine Agency, cannot name specific numbers related to loss of Georgian winemakers on the Russian market.
"We only know that because of inflationary processes in Russia, demand for products has decreased, but it is difficult to say what will be the overall impact of the Russian crisis on Georgian winemaking," – he stresses.
Source
To add this Search Box to your website, click here. Many designs are available.