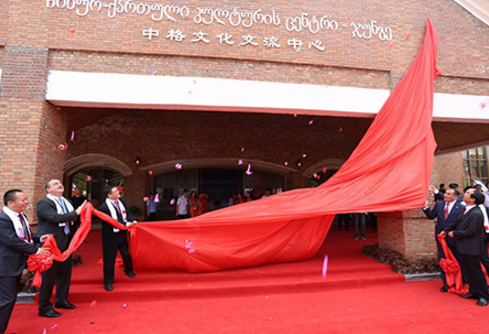 30.07.2016 (Hvino News). "I would like to celebrate to Georgia's most experienced and oldest Ambassador and the best negotiator – Georgian wine, - said Dimitri Kumsishvili, Georgia's economy minister and first vice PM at opening ceremony in China.
The new Georgian Wine House in Nanchang, capital of Jiangxi Province in South Eastern China, spreads over 4,000 sq m territory, and includes exhibition halls, tasting rooms, a museum and a Georgian restaurant.
"A Georgian Wine House opened in Nanchang where our 8,000-year-old Ambassador started working. Georgian Wine will be very successful in his diplomatic job,"-, said the economy minister. Dimitri Kumsishvili has added that Georgia is interested in deepening political, economic and cultural relationships with People's Republic of China. According to him, there were up to forty wine houses in different Chinese provinces, and the number may be doubled till the end of the year.