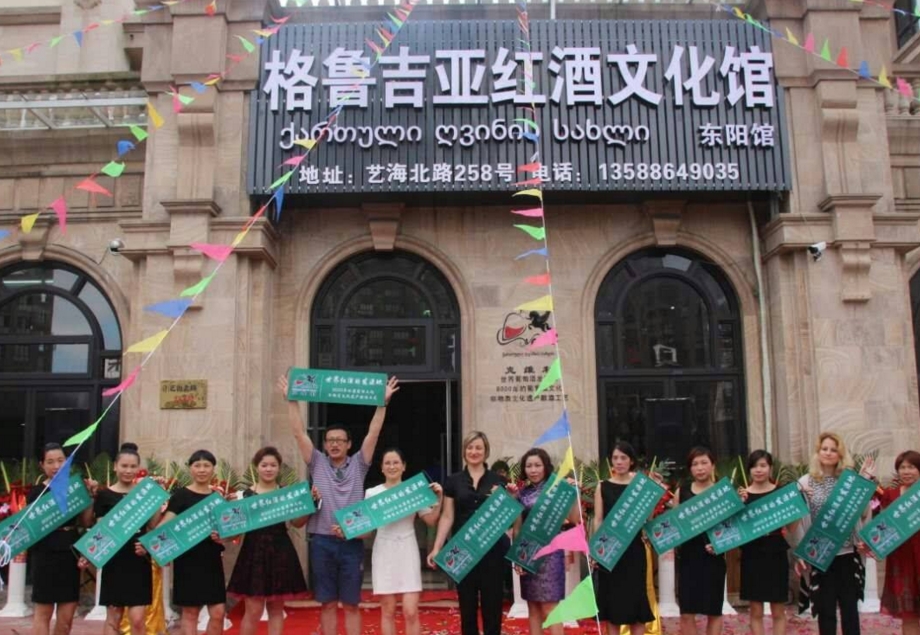 19.07.2016 (Hvino News). In Yiwu (Zhejiang province, China) two Georgian Wine Houses were opened. Here the consumer will have opportunity not only to taste Georgian wine, but also learn Georgian culture and history. Georgian National Wine Agency's representative took part in the opening ceremony.
Yiwu is a city of about 1.2 million people. The city is famous for its vibrant market and is a regional tourist destination.
Georgian Wine House is a Georgian wine shop chain created jointly by China's Suolun company and Georgia's Tbilinvest Group, which is very successful in Zhejiang and Xinjiang provinces. 8 Georgian Wine Houses have been opened during the last 8 months.
Suolun's management commented that Georgian Wine House became very popular in China, and growth of the number of the shops will help to raise awareness of Georgian wine in China.
In China, several dozen of Georgian wine objects, shops, centers, restaurants and other objects have been opened within last two years by various importer companies.
According to the data of the last 6 months, in the list of Georgian wine exporter countries, China replaced the 4th place to the 3rd, after such traditional markets, as Russia and Ukraine. 1.9 ml bottles have been exported to China in the past half of the year, the growth exceeded 148% compared to the similar data of the last year.
© Hvino News
To add this Search Box to your website, click here. Many designs are available.