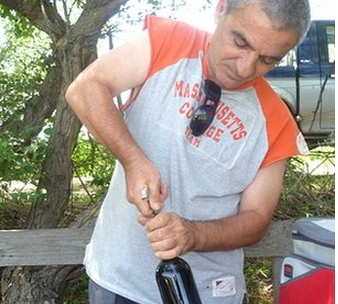 Malkaz Jakeli plans to increase exports to EU
by Paul Brian
28.08.2014. Legend has it that 8,000 years ago wine was first invented in the small country of Georgia. Today, wine remains an important part of both the Georgian economy, and the Caucasus nation's sense of identity, with thousands of winemakers together typically producing more than 100 million bottles per year.
Back on 27 June, many corks were popped for a celebratory drink when crowds of people took to the streets of the capital Tbilisi to celebrate Georgia signing a free trade agreement with the European Union.
The deal means that from 1 September, Georgian produce and products which meet EU standards will no longer be liable for tariffs when imported by EU member states.
For Georgia's winemakers, predominantly family-run businesses, their wines should become more widely available in Europe - and at slightly reduced prices.