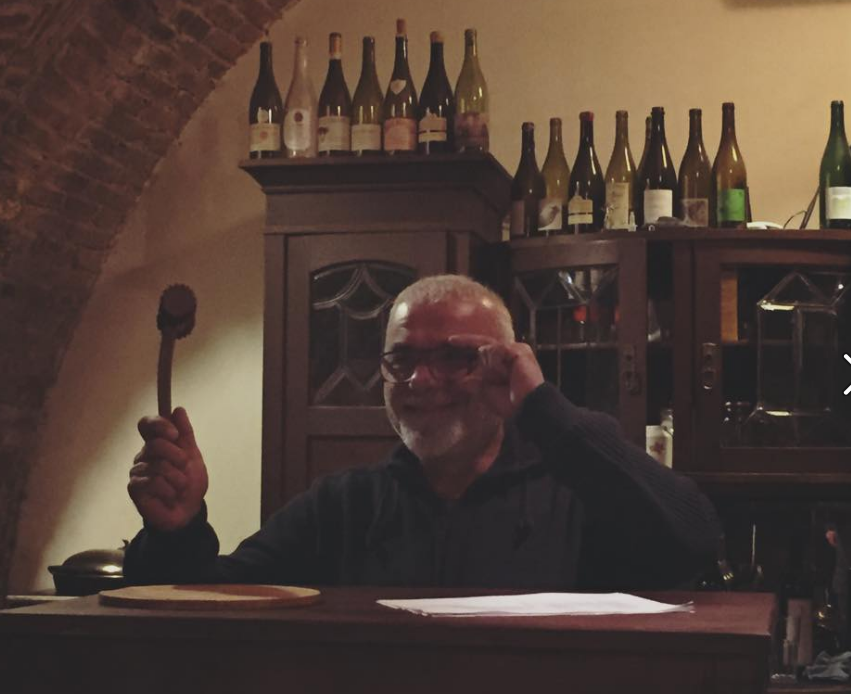 30.12.2015. On December 27, in an informal setting in Vino Underground
▼
Map
, the natural wine manufacturers and enthusiasts conducted auction in support of John Wurdeman and sold rare Georgian natural wines from private collections [read more
here
].  Unique wines from almost all wine regions of Georgia - Kakheti, Kartli, Imereti, Guria, Samegrelo and even Meskheti (wines from there are not available now in Georgia) were represented in the auction. These were, for example, Tsitska-Tsolikouri 2010 and Tsolikouri 2013 from Nicoladze Wine Cellar, Iago's Wine 2003, Naotari's Kisi 2012, Our Wine's Rkatsiteli Tsarapi 2006, Amber-coloured Chkhaveri 2010 by Iberieli, Saperavi 2012 by Kakha Berishvili and others.
56 bottles of wine sold in total (23 retail, and 33 in lots) and the sales amounted to 18 020 GEL. Niki Antadze's Rkatsiteli 2010 was sold at 1200 GEL that was the most expensive wine sold in the auction. Iago's Chinuri and Jakeli Organic Vines and Wine's Saperavi Khashmi were sold at 1010 GEL. Particularly interesting was activity of women in the auction, who did not let Mandili's (Marina Kurtanidze, Tea Melanashvili) Mtsvane to anyone and bought this wine at 850 GEL.
The most expensive among the wines grouped in lots was a lot consisted of Saperavi 2013 by Kakha Berishvili, Iberieli's (Zurab Topuridze) Chkhaveri 2009, Coupage of Jani and Skhiltaubani and Mtsvane by Okro Wines.