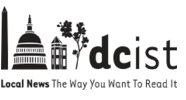 by Jenny Holm
26.10.2015. Rkatsiteli, kisi, saperavi, ojaleshi. You might not have heard of them, but they're already listed on some of the trendiest wine lists in town, from Compass Rose to Red Hen. They're Georgian wines and they're worth seeking out.
Georgia may well be the birthplace of wine. Evidence shows that people living near the Caucasus Mountains have been fermenting grapes into wine for approximately 8,000 years, longer than anywhere else on the planet. Families all over Georgia maintain their own small vineyards and make wine at home, downing hundreds of liters a year at feasts celebrating everything from births and weddings to birthdays and appliance purchases.
With its mild climate and long history of viticulture, Georgia (along with Moldova) once produced most of the wine consumed in the Soviet Union. Mass production collapsed along with the USSR, but out of its ashes rose a new generation of winemakers using traditional methods to create high-quality wines for a niche market. They're unusual, fun to say, and good to drink. Here's what you need to know:
The grapes:
Georgia is home to more than 500 different native grapes, a fact its winemakers take fierce pride in. Unlike many of their eastern European neighbors, Georgians never bothered planting western European varieties like cabernet or merlot—after all, why would you drink a Georgian cabernet when you could have a French one? Their grapes (and the wines they turn into) run the gamut from light and sweet to bold and meaty.
The technique:
Many of the Georgian wines we're seeing in D.C. are made using traditional methods that differ substantially from those used in most European and American wineries.
The grape juice is fermented in huge clay vessels (called qvevri) that are lined with beeswax and buried underground where the temperature is constant. These replace stainless steel tanks and oak barrels (though some Georgian winemakers finish qvevri wines in oak). Winemakers producing qvevri wines typically rely on wild yeasts found naturally on the grape skins and in the air to jumpstart fermentation.
The color:
There are plenty of Georgian whites and reds, but you'll also see a lot of Georgian wines listed on menus as "orange" or "amber."
The color of a wine comes less from the juice of the grapes than from their skins. Red wine is red not because the grape juice is naturally so dark (the juice of most red grapes is fairly transparent, in fact), but because it was fermented along with the reddish skins, which bleed their color into the juice. Rose is red wine that was fermented with a shorter period of "skin contact." In the West, white wine is typically made without any skin contact, so the wine turns out transparent. But if you ferment the juice of white grapes along with their skins, you get orange (also known as amber) wine. In addition to providing color, the grape skins and stems make amber wines tannic, that dry, grippy quality found in some red wines and in green tea.
The taste:
It all depends on the grape and the way the wine was produced. Georgian wines run the gamut from light and fruity to blood-red, full bodied powerhouses.
If you like dry, full-bodied reds (like cabernet), try saperavi. If you like a lighter body (like a pinot noir), look for tavkveri.
If you like sweeter reds, try ojaleshi (which can have a nice black pepper kick on the finish) or kindzmarauli.
If you like crisp whites, try mtsvane or tsinandali.
If you like softer, fruitier whites, try tsolikouri.
If you're looking for something out of the ordinary, go with an amber wine. With their savory, wild, farmhouse flavors, they are the most unusual for the western palate. Their tannins give them enough backbone to pair well with foods that would overwhelm most other white wines, like grilled pork and winter stews. They're also a great choice to drink with East Asian dishes.
In honor of Georgian Wine Month in October, Compass Rose (1346 T St. NW) rolled out an amber wine list, featuring six wines fermented in the
qvevri
style. Maria Bastasch, general manager at Compass Rose, says these wines excite her for the versatility of food pairings they allow and how much they evolve over the course of the meal. "We encourage people to have a sip, let the wine sit for a while, and then try it halfway through the meal. It's amazing how much they change."
Where to find them:
Compass Rose offers at least half a dozen Georgian wines by the glass and by the bottle at any given time. They also make cocktails featuring Georgian sparkling wine and
chacha
(Georgian grappa). Red Hen (1822 1st St. NW) regularly features Georgian wines in the "orange" section of its list. Iron Gate (1734 N St. NW) recently started offering Georgian selections. You can also pair your Japanese small plates with Georgian tipples at Daikaya (705 6th St. NW).
For Georgian wine to take home, visit Batch 13 wine shop
▼
Map
(1724 14th St. NW), which is Georgian-owned and operated. There's also a decent selection of Georgian bottles at Potomac Wines and Spirits
▼
Map
(3100 M St. NW), Rodman's (5100 Wisconsin Ave. NW), and Cleveland Park Wine and Spirits (3423 Connecticut Ave. NW).
[Readers are welcome to mark stores and bars in USA which carry Georgian wines on
Hvino Map
-
HN
]
Source
To add this Search Box to your website, click here. Many designs are available.