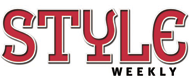 08.10.2015. Artist Jonathan Wurdeman talks in long, precise sentences that can stretch to 10 minutes — passionate, focused and full of details. He wants everyone to understand the intertwining elements of Georgian culture — music, food and wine.
It all started with a CD called "Georgian Folk Music Today." Wurdeman found it while flipping through albums at Plan 9 Records when he was a teenager. He fell in love with the polyphonic folk music.
While attending the Surikov Institute of Art in Moscow, first as an undergraduate and then as a graduate student, Wurdeman finally was able to visit Georgia, the country on the Baltic Sea [oops, shall we correct this? -
HN
]. His hosts welcomed him with a feast, lots of poetic toasts with local wine and music performed by the very same musicians on the album he bought so long ago. "I knew then that my connection with Georgia would not be a simple one," he says.
He moved to the country after graduating and thought he'd focus on music and painting. But the wine grabbed hold of his imagination in a way that he didn't anticipate.
Traditional Georgian wine isn't made like any other. Instead of casks, the juice of crushed grapes — along with the stems, skins and seeds — are placed in a
qvevri
, an egg-shaped clay container that's buried in the ground. Nothing else is added. Fermentation comes from native yeasts found on in the air and on the skins of the grapes.
"This is called leaving the wine with its mother," Wurdeman says. "You leave the skins and stems to continue to extract antioxidants and get the natural stabilization that the phenols can give the wine, as well as its pigmentation."
Natural wine — wine made with no additives — is a movement that's gained traction throughout the world. Georgian wine seemed a perfect fit for that kind of portfolio.
Wurdeman started Pheasant's Tears, with vineyards throughout the country, and began producing and exporting the traditionally made, unfiltered wine. [Locate Pheasant's Tears on Hvino's Georgian wine map:
▼
Map
-
HN
].
He realized that like most wine, food was needed for the wine to be properly understood and enjoyed. Georgians eat meals composed of a large number of small dishes. And rkatsiteli, an amber wine with unexpected tannins and a round, soft finish, is usually served because it complements a wide variety of food.
So Wurdeman opened a small restaurant at the winery in Sighnaghi, Georgia, which led to a second, and plans to open a third in Georgia's capital, Tbilisi.
"I wanted to tell the story of Georgian wine," Wurdeman says. And that story can be complete only when accompanied by food and music.
Pheasant's Tears' wine, both the rkatsiteli and an assertive red, saperavi, can be found at Ellwood Thompson's Local Market, J. Emerson Fine Wines & Cheese, Southern Season and restaurants in the city. And Wurdeman will be in town with Zedashe, a traditional Georgian polyphonic folk group, which will play at the Richmond Folk Festival on Saturday, Oct. 10, and Sunday, Oct. 11. While here, he'll also hold a wine tasting at the Beet Café at Ellwood Thompson's on Thursday, Oct. 8, from 4-6 p.m. along with Zedashe providing the music.
Source
To add this Search Box to your website, click here. Many designs are available.