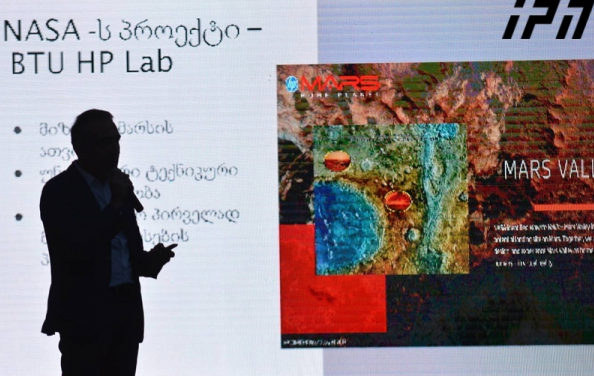 by Giorgi Lomsadze
27.06.2018. Next time Matt Damon gets marooned on Mars, he may be whiling away his days sipping Saperavi instead of farming potatoes as he did so laboriously in the 2015 blockbuster,
The Martian
. Georgia, an ancient wine-making redoubt, is putting its best space science and viticulture minds together to develop grapes fit for growing on Mars.
With its rocks and deserts, the Red Planet may not offer the best terroir for growing grapes, but with a 8,000-year record of cultivating grapes on the Planet Earth, Georgia is still eager to give it a whirl. After all, NASA and International Potato Center have successfully experimented with growing potatoes in Mars-like conditions, so why not take Martian farming to the next, more sybaritic stage?
The idea was born out of a recent call for proposals from NASA, the United States space agency, for facilitating a sustained human presence on Mars. "This could include shelter, food, water, breathable air, communication, exercise, social interaction and medicine, but participants are encouraged to consider innovative and creative ideas beyond these examples," NASA wrote in a
press release
announcing the initiative in May.