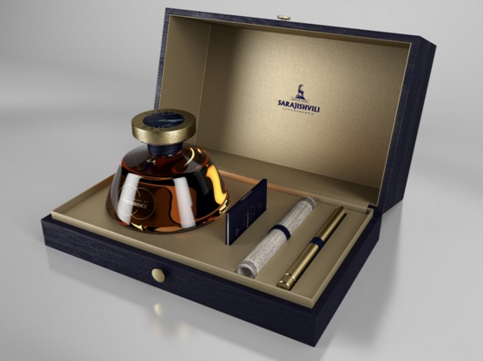 13.06.2018 (Hvino News). The announcement of the first democratic state of Georgia is a special and important date for all Georgians. "Sarajishvili" dedicated a unique drink with symbolic name "Independence" to this very important date.
The premium class brandy, which is kept in the oak barrels, is distinguished with rich, refined, elegant aroma. Brightly shining, amber-coloured, dark golden liquid is enriched with fruit, oak timber, vanilla and chocolate tones. Bottle design is also unique, symbolizing the old inkwell.
The brandy, which was dedicated to the 100 years anniversary of independence of Georgia, will become available in September. The number of bottles will be symbolically only 1918. Due to the limited number, the customers can preorder the bottle.
© Hvino News
The First Saperavi World Prize: RESULTS