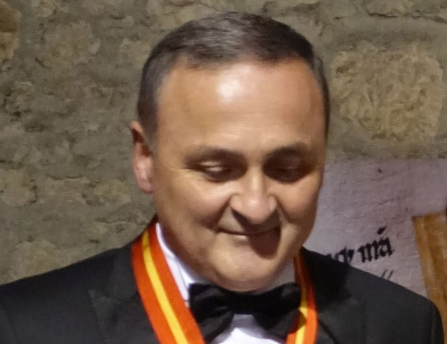 30.01.2018 (Hvino News). Zurab Ramazashvili, the head of Telavi Wine Cellar company, has shared some of his company's business directions in a recent interview to Georgian news site 
Business Media
.
Company will grow vineyards on 35 hectares in the micro-zone of Napareuli in Kakheti. "This is a historically well-known micro-zone where we receive a very good quality wine, white and red. We will do this with new technologies and new knowledge...We want to use innovative ideas considering specific soil and climate conditions,"- Zurab Ramazashvili said.
The company owns 330 hectares of vineyards in Kakheti, 300 of them with automatic irrigation systems. "This is an electronic system that often determines the quantity of water that the vineyard needs and then informs about it, after which operator will decide how much water to supply. This is especially important during climatic changes ", – said Zurab Ramazashvili.
Telavi Wine Cellar also plans to develop the wine tourism direction. Zurab Ramazashvili said that special infrastructure will be arranged in Kvareli, where tourists will be able to taste wines and relax. Interesting tourism routes will be developed  for them.