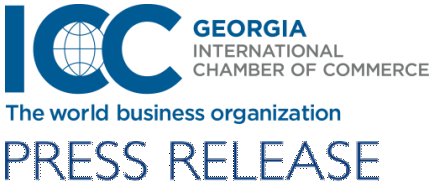 07.09.2017. On 8 September 2017 at 11.00, Tbilisi City Court will hear the case brought by Judge Vladimir Kakabadze against the Chairman of the International Chamber of Commerce in Georgia Mr. Fady Asly.
In his claim Judge Kakabadze pretends that by accusing him of being corrupt, Mr. Asly has damaged his dignity and his reputation.
Judge Vladimir Kakabadze had issued two different rulings against Philip Morris and British American Tobacco penalizing them cumulatively for 138 million American Dollars based on a law that does not exist in Georgia. The Appellate Court later overturned his unlawful rulings after a broad local and international condemnation of his crooked decision.
On March 24, 2017 the International Chamber of Commerce in Georgia had filed an official complaint against judge Kakabadze at the High Council of Justice requesting his full investigation.
On March 30, 2017 Transparency International issued a detailed analysis of two of Judge Kakabadze's cases highlighting the many irregularities and breaches of the law done by this judge.
"It is my firm opinion that Judge Vladimir Kakabadze is corrupt, I find it laughable that he filed his lawsuit at Tbilisi City Court, the same Court that issued three times unprecedented press statements to defend him and to defend his corrupt rulings, and the same Court where he operates daily as a judge; Corrupt judges like Vladimir Kakabadze who are instrumental in defrauding citizens and business people belong in jail; we are still waiting since six months for the full investigation of Judge Kakabadze by the High Council of Justice.
Unless the Georgian Courts are cleaned out from corrupt judges like Kakabadze Georgia will remain an unattractive destination for foreign investment", - said Mr. Asly, Chairman of ICC-Georgia.
ICC Georgia is the largest and most vocal global Business Association in the country; it includes over 350 corporate and youth members and 28 business associations. The International Chamber of Commerce is the largest business organization in the world that includes over 6.5 million businesses and chambers of commerce. ICC consults regularly at the global level with the G8, G20, the World Bank, WTO, WCO and the UN.
ICC press release
Distributed by Hvino.com as proud member of ICC Georgia