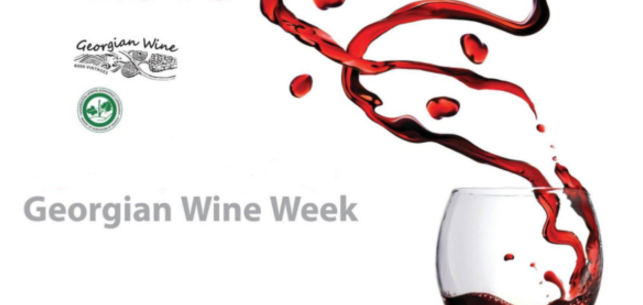 27.09.2017 (Hvino News). It is fourth time Ministry of Agriculture and National Wine Agency are organizing "Georgian Wine Week". Georgian Wine Day was first celebrated in 2014. Due to high interest to the event, in 2016 it was decided to transform the "Georgian Wine Day" into "Georgian Wine Week".
The following events are planned during Georgian Wine Week 2017:
On September 29, at 12.00 "Georgian Wine Festival" will be held for the second time in the city of Marneuli as an archaeological center of Georgian wine, with presentation "Marneuli - The Cradle of Vine", with ethnographic exhibits from archaeological excavation locations in Marneuli municipality. During the festival, grapes will be pressed in "Satsnakheli", and the guests will have the opportunity to taste Georgian wines.
The competition will be held in Georgian traditional wrestling. In addition, exhibition-shop of Georgian wine, honey, cheese and other agricultural products will be held during the festival. The event is held in the vicinity of the Marneuli Cultural Center.
On October 1, 11:00 - "New Small Cellars 2017" will be organized by the National Wine Agency and the Wine Club of Georgia, which was held last year for the first time. Representatives of famous and new small cellars will participate in the event and represent their wines. The guests will have the opportunity to taste the best wines from different regions of Georgia, communicate with the producers, get comprehensive information about the cellars and buy wines. The event will be hosted by wine writer and developer of Wine Club Malkhaz Kharbedia. Any interested person can attend the event.
On October 7th at 12.00 wine festival "Telavi" is celebrated in Telavi. Big and small wine companies will represent their products. The guests will have the opportunity to taste wines of different styles as well as
chacha
.
Exhibition-shop of traditional handcraft and handmade items will be organized during the event. Photo exhibition and ethnographic expositions related to vintage traditions and winemaking will be arranged. Local folk companies will introduce their art to the guests of the festival.
On October 8, there will be held the awarding ceremony of the winning wines of "4th Georgian National Wine Competition", organized by the Georgian Sommelier Association. This is the fourth year Georgian Sommelier Association holds "Georgian National Wine Competition", which aims to choose the best wines produced in Georgia. Traditionally, almost all wine and spirits companies are involved in the competition, including small cellars. Oenologists represent the professional jury, and the "public jury" will be represented by public figures.
© Hvino News
To add this Search Box to your website, click here. Many designs are available.