21.09.2017. China is welcoming the opening of a new Georgian wine museum that will show the country's 8,000-year-old history of winemaking, its culture and folklore to visitors.
'Window to Georgia' is the name of the Georgian wine museum that opened in Shangri-La Hotel located in the city of Yiwu in central Zhejiang province.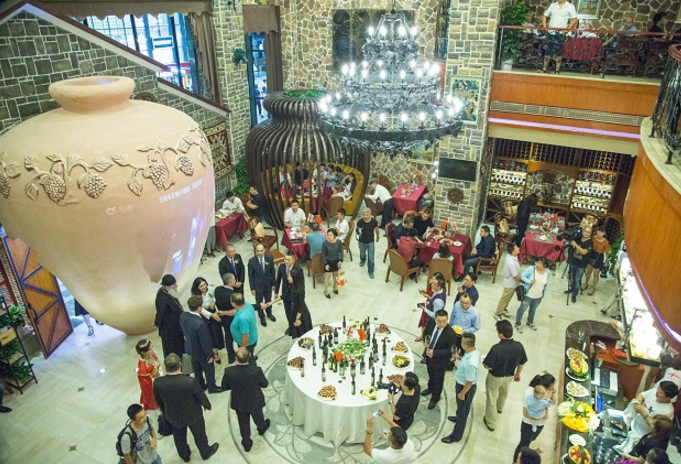 Visitors to the Georgian wine museum can see a large, ancient Georgian winemaking vessel
qvevri
, wine-related items and Georgian wine and vine varieties.
Georgian wine is distinguished by its uniqueness. We are glad to see growing demand on Georgian wine in China," said Georgia's Agriculture Minister Levan Davitashvili who attended the wine museum opening ceremony in China.
China remains one of the largest importers of Georgian wine. Between January and August 2017, over five million bottles of Georgian wine were exported to China, says the Georgian National Wine Agency. This is a 51 percent increase in comparison to the same time period in 2016. With these numbers, China takes second place as the largest importer of Georgian wine.
To add this Search Box to your website, click here. Many designs are available.