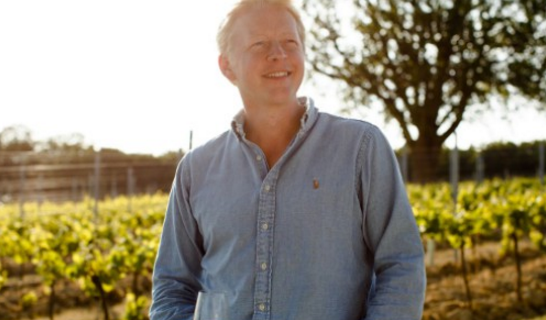 30.10.2017 (Hvino News) British professional wine medias have recently published a detailed interview with Ben Walgate - an English winemaker who is using Georgian
qvevri
on his farm in East Sussex. His interview to Doug Wregg, marketing director at natural wine importers Les Caves de Pyrene, first appeared in the company's blog as "Chatting with: Ben Walgate, the qvevri-crazed English natural winemaker". Soon it was republished by professional magazine
The Buyer
under title "Ex-Gusbourne chief Ben Walgate on his English Georgian qvevri-style wine".
"When you go and visit an English winery you would not expect to see the winemaker grappling with an underground Georgian 
qvevri
. But Ben Walgate is determined to do things very differently from his former life with his new natural, biodynanic farm in Peasmarsh, East Sussex", - writes Doug Wregg.
Prior to starting his own farm, Ben Walgate was CEO at Gusbourne Estate, an important sparkling wine producer. When he became interested in natural wines, he "got on a plane and spent three months travelling around Europe, visiting natural and biodynamic producers. It was not only the wine, but also the people, and the approach, that appealed".