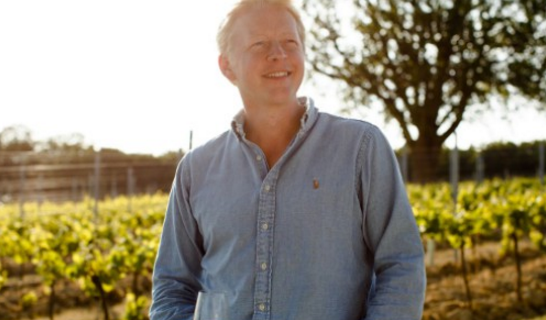 30.10.2017 (Hvino News) British professional wine medias have recently published a detailed interview with Ben Walgate - an English winemaker who is using Georgian
qvevri
on his farm in East Sussex. His interview to Doug Wregg, marketing director at natural wine importers Les Caves de Pyrene, first appeared in the company's blog as "Chatting with: Ben Walgate, the qvevri-crazed English natural winemaker". Soon it was republished by professional magazine
The Buyer
under title "Ex-Gusbourne chief Ben Walgate on his English Georgian qvevri-style wine".
"When you go and visit an English winery you would not expect to see the winemaker grappling with an underground Georgian
qvevri
. But Ben Walgate is determined to do things very differently from his former life with his new natural, biodynanic farm in Peasmarsh, East Sussex", - writes Doug Wregg.
Prior to starting his own farm, Ben Walgate was CEO at Gusbourne Estate, an important sparkling wine producer. When he became interested in natural wines, he "got on a plane and spent three months travelling around Europe, visiting natural and biodynamic producers. It was not only the wine, but also the people, and the approach, that appealed".
Tell us about the Georgian qvevri. Why did you want to use them for the winemaking? What is their capacity?
I tried the Pheasant's Tears wines earlier this year, and was really impressed. I also read Alice Feiring's book on Georgian wine, For The Love of Wine, and the ideas intrigued me. 8,000 years of wine history and an amazing tradition of artisan natural winemaking! I was lucky enough to meet John Wurdeman at the Real Wine Fair, and he was extremely encouraging, so, to dip my toe in, I bought a 400 and a 200 litre qvevri, which arrived the same day that we picked the grapes!
We dug a trench with a mini excavator, then rolled the qvevri into the trench, and back-filled with earth and sand. I then dressed the ground around the qvevri with shingle from the local beach. The qvevri were subsequently covered with thick oak lids that I picked up from the sawmill up the road.
Which grape varieties have you chosen, and why? What properties do they have that would make them appropriate for this style of winemaking?
I used Ortega, because it's a variety I really like. It's aromatic, and we can ripen it really well here. Our grapes aren't going to be like Georgian grapes, and my big worry when choosing the variety for a skin-contact wine is having too high acidity and not picking up unripe tannins or flavours in the wine.
Read the full text of Ben Walgate
here
.
© Hvino News
To add this Search Box to your website, click here. Many designs are available.