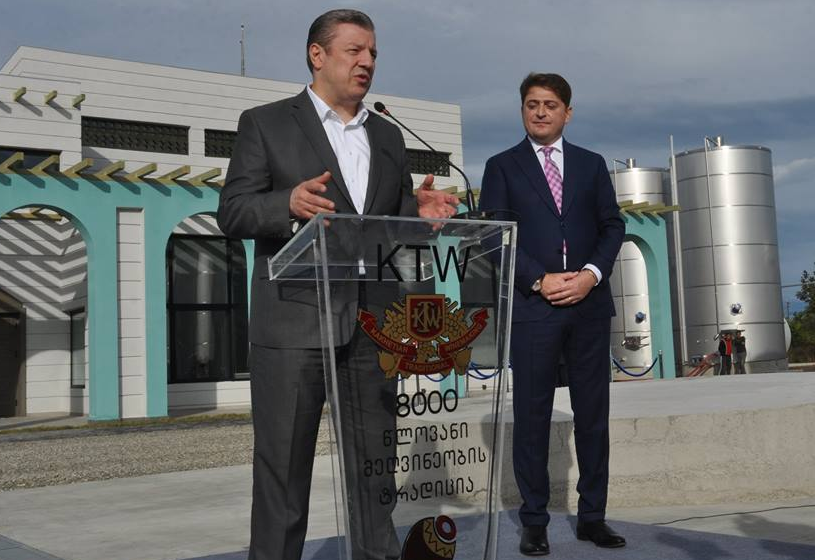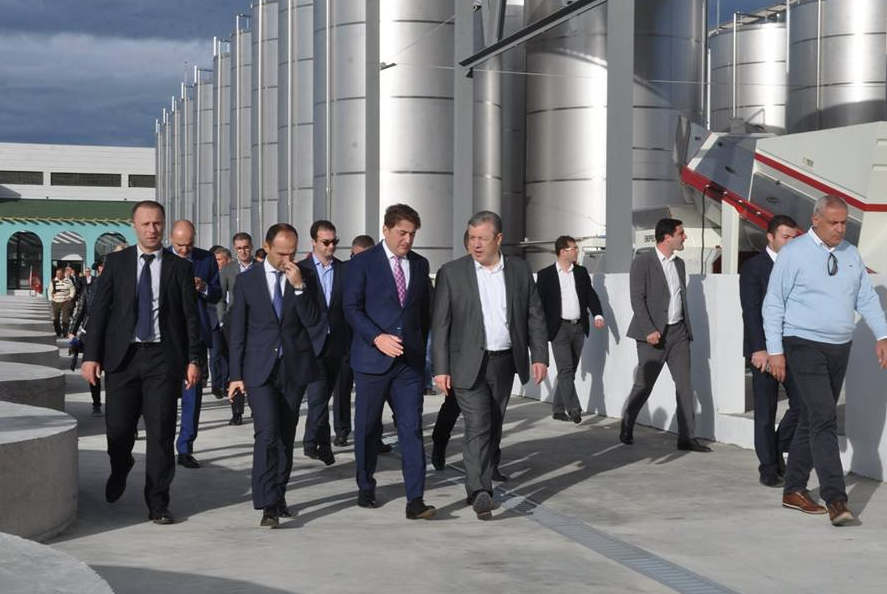 26.09.2016 (Hvino News). Kakhetian Traditional Winemaking (KTW) has launched its new brandy distillery in the village of Velistsikhe
▼
Map
,
Gurjaani district in Kakheti.
Official opening of the plant was attended by Georgia's Prime Minister Giorgi Kvirikashvili and other members of the government. "KTW Group is particularly grateful to the government of Georgia, which has created all conditions so that we can serve the people of Georgia", - commented the company.
The plant, equipped with stainless steel tanks, refrigeration equipment, and other modern technologies, will process local grapes to distill brandy spirits.
"With the introduction of the new plant the company facilities have increased significantly, and this year we have processed 25 thousand tons of grapes for brandy alcohol", reads the company's press release.
Kakhetian Traditional Winemaking (KTW) has invested 7 million GEL in the project. Over the past four years, Kakhetian Traditional Winemaking has made investments in the amount of $60 million in its projects in Georgia.
© Hvino News
To add this Search Box to your website, click here. Many designs are available.