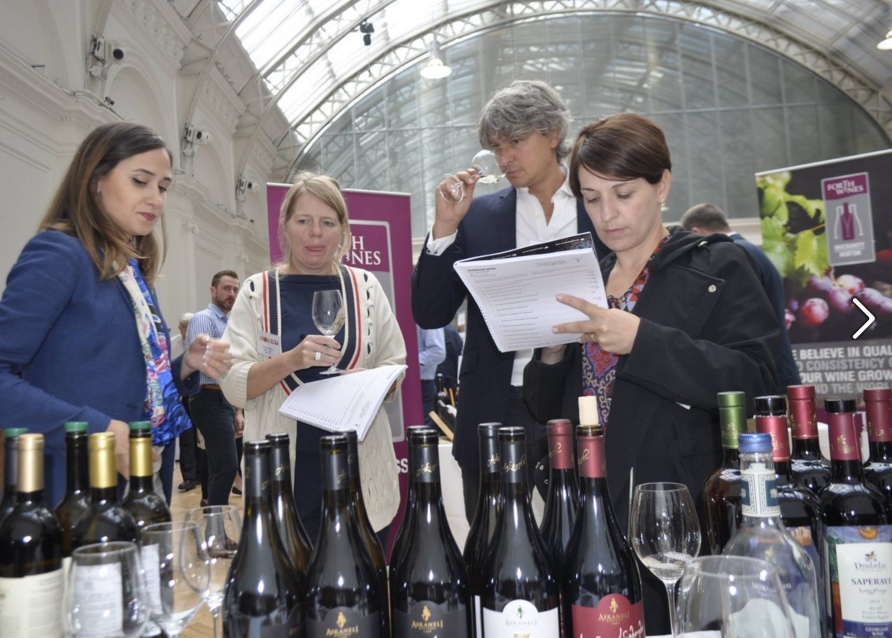 27.09.2016. Six Georgian wine companies have made an impression in Great Britain at major wine tasting events.
Over 70 exhibitors including specialist importers, boutique wineries and agencies gathered in two UK cities for the autumn edition of the Specialist Importers Trade Tasting (SITT), held in Manchester on September 19 and London on September 21.
Both wine tasting events gave visitors the chance to sample wines from all parts of the world, including places like Georgia that have a rich but vastly unknown history of wine.
The UK event is crucial for new and seasoned trade professionals, as it brings together a wide selection of specialist importers, boutique wineries and agencies, who showcase a vast selection of wines to add to their wine lists.
Visitors sampled over 75 sparkling wines from Greece, Italy, Spain, Switzerland, Georgia and other nations.
Georgia was represented by the following wine companies:
Dugladze Wine Company
Twins Wine Cellar
Maranuli
MadamWine
Askaneli Brothers
Qvevri Amoris
The National Wine Agency of Georgia said wines made in Georgia were "highly appreciated" at the wine tasting events and earned much praise from the guests.
The Agency added Great Britain was an important market for Georgia as it was a big wine consumer country.
During the first eight months of 2016 Georgia exported 67,522 bottles of wine to Great Britain. This was 65 percent more year-on-year (y/y).
Source
To add this Search Box to your website, click here. Many designs are available.