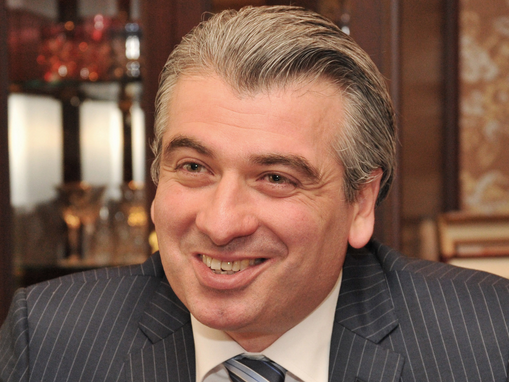 13.10.2015. Georgian wine is gaining popularity and making an impression in Japan. Georgian National Wine Agency reported Japan was among the top ten export markets where Georgia exported its wine in 2014.
Meanwhile as for this year, between January and July the amount of Georgian wine exported to Japan increased by 10 percent. In these seven months Georgia exported 90,194 bottles of wine to Japan.
Georgia's Ambassador to Japan Levan Tsintsadze thought the increasing number of Georgian wine tasting events, seminars and exhibitions played a key role in raising awareness of Georgian wine among Japanese consumers.
"Georgia regularly participates in various large-scale exhibitions such as Foodex Japan [read more:
6 Georgian wine producers take part in Foodex Japan exhibition
-
HN
] and Wine and Gourmet [read more:
Georgia debuts at Wine and Gourmet Japan exhibition
-
HN
], which are considered as some of the best methods for invading Asian market," Tsintsadze told local news agency Newspress.
In recent times Georgian wine was recognised among the best in the world at wine competitions held in Japan. Georgian wine won Diamond, Double Golden and Silver awards at the Sakura Japan Women Wine Awards and a Golden award at the Japan Wine Challenge.
Meanwhile, the two countries strengthened joint efforts to show their culture abroad. Georgia's Ambassador to Japan said they had created a "precedent of successful cooperation" in this direction.
"Georgia and Japan jointly promoted their cuisine at the Expo Milano 2015. Japan showcased its Washoku cuisine while Georgia offered its traditional
qvevri
wine to guests. The exhibition was held on October 2, 2015," Tsintsadze said.
Japan was also strongly interested in Georgia's positive business environment.
"Last year a mission from ROTOBO, the Japan Association for Trade with Russia and NIS (Newly Independent States), visited Georgia to explore investment potential in the country. Again in 2014 the delegation from Japanese corporation Marubeni visited Georgia. The largest Japanese companies Itochu, NEC (Nippon Electric Company) and Mitsui were also interested in Georgia," Tsintsadze said.
To add this Search Box to your website, click here. Many designs are available.