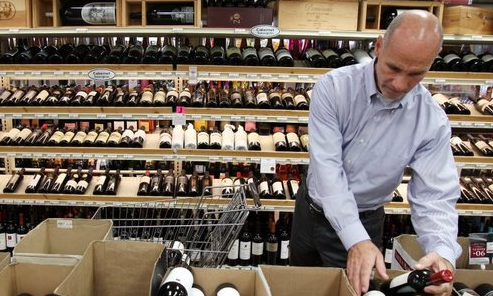 06.11.2015. Georgia has exported 28,101,431 bottles of wine to 42 countries in the first 10 months of 2015, generating $77.2 million USD.
In recent months Georgian wine was gaining popularity and making an impression in strategically important markets such as China, the European Union (EU) and United States (US), said local wine experts.
The Georgian National Wine Agency reported China was one of the most strategically important markets for Georgia, where wine exports had increased by 87 percent. Between January-October 2015 Georgia exported more than 1.8 million bottles of wine to China.
The taste of Georgian wine was also being enjoyed all over the EU:
Poland – 1,260,870 bottles (two percent increase);
Latvia – 924,792 bottles (three percent increase);
Estonia – 389,274 bottles (35 percent increase);
Germany – 211,236 bottles (14 percent increase);
The Netherlands – 47,232 bottles (88 percent increase);
France – 29,100 bottles (104 percent increase).
Other strategically important markets were:
US – 209,339 bottles (26 percent increase);
Japan – 126,686 bottles (19 percent increase);
Canada – 147,636 bottles (66 percent increase);
Kirghistan – 172,536 bottles (168 percent increase);
Israel – 33,720 bottles (212 percent increase);
Korea – 24,054 bottles (37 percent increase).
Georgia's top export markets
The five countries that imported the most Georgian wine so far this year were Russia with 14,660,981 bottles, Kazakhstan with 4,004,586 bottles, Ukraine with 2,569,249 bottles, China with 1,807,955 bottles and Poland, who imported 1,260,870 bottles of Georgian wine.
Georgian wine export decreased
In general Georgia exported 43 percent less wine between January-October 2015 than the previous year, which the Agency said was due to the ongoing political-economic events in the region.
"Wine exports decreased in Georgia's two main export countries – Russia, where we see a 54 percent decrease and Ukraine, where wine exports dropped by 61 percent," said the Agency.
Other alcoholic beverages
Between January-October 2015 Georgia exported 5,450,321 bottles of brandy to 17 countries worth of $14.2 million USD, and 104,580 bottles of
chacha
to 20 countries worth $403,000 USD.
So far this year Georgia earned about $115.6 million USD from exported alcoholic beverages abroad.
Source
(edited)
To add this Search Box to your website, click here. Many designs are available.