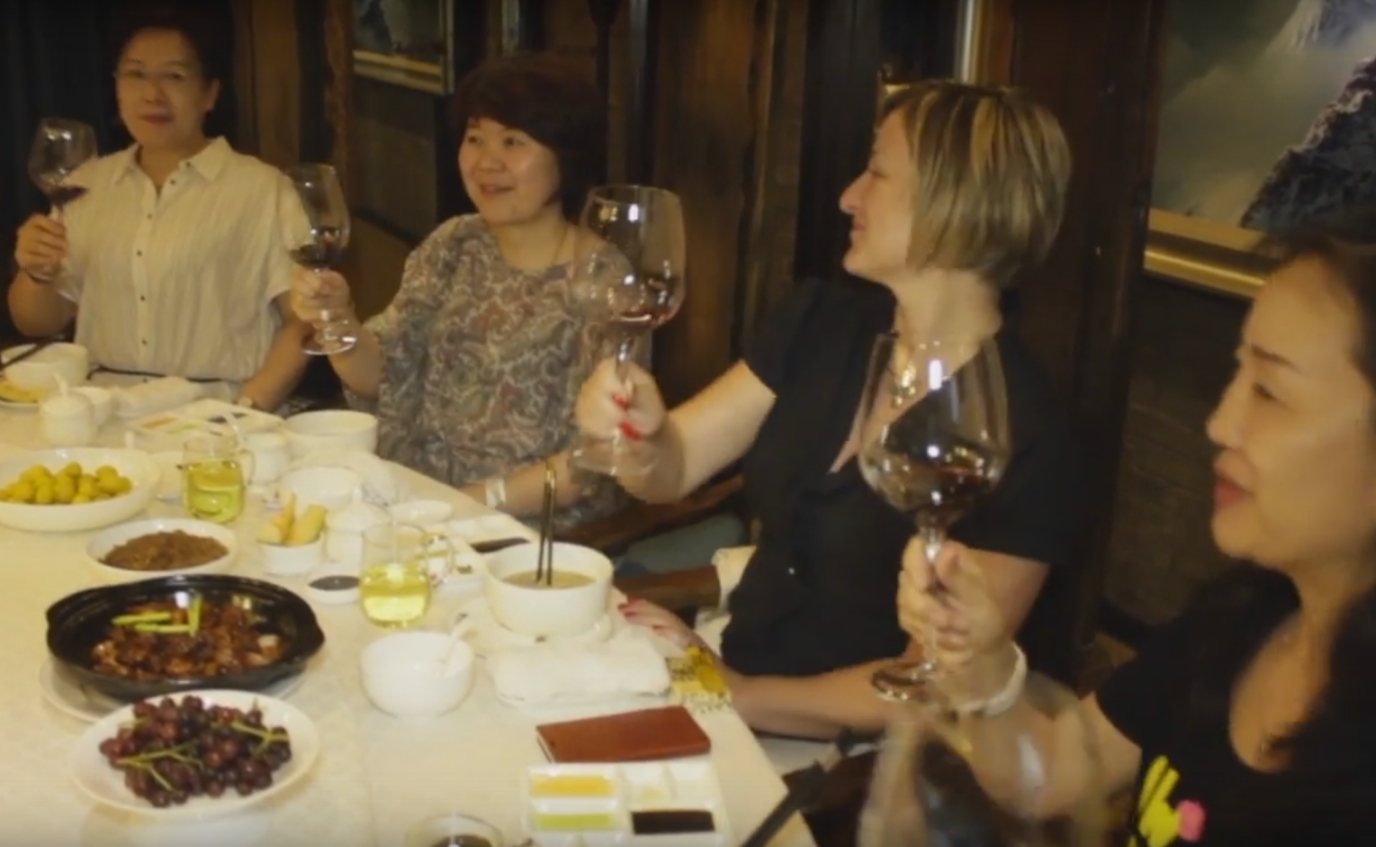 12.07.2016 (Hvino News). Georgian wine and Chinese cuisine evening was organized in Urumqi, China's Xinjiang province, by Georgian wine importer Beipangjieda, as reports National Wine Agency.
At the event held in Yema Group center, representatives of company accentuated the perfect match of Saperavi with one of the most popular dish in China, "Meiji moku jiniupe" and "Beijing Duck".
The event was attended by the head of National Wine Agency, Giorgi Samanishvili, and representatives of Xinjiang media and business.
"It is very important to introduce and popularize Georgian wine in the province with population of 23 million people. Georgian wine is better known in Xinjiang province, then in other provinces, more wine is sold. Here are Georgian wine restaurants, shops... Wines of over 10 Georgian companies are sold here. So, Xinjiang population has choice to taste fine Georgian wine" – mentioned Giorgi Samanishvili.
General manager of Beipangjieda, Tong Jia mentioned, that Georgian red wines are especially loved in Xinjiang province.
"We have enough of our own wine in China, especially in Xinjiang province. Though, Georgian wine became more interesting for native consumers, as it has it's own significance, ancient culture. It was very interesting to taste Georgian meals for us, that's why we opened here Georgian restaurants. You can see
qvevri
and
khantsi
(horn) in our units, also learn Georgian cuisine traditions, toasts, learn that Georgia is cradle of wine. We wish all the Chinese people had opportunity to taste Georgian wine.
Within the framework of the visit, representatives of National Wine Agency visited Beipangjieda's Georgian units, met native journalists. Also visited wine company Zhongli.
13% of Georgian wine export imported in China goes in Xinjiang province. With Beipangjieda's investment in Xinjiang province, tens of Georgian wine popularization units are opened – Georgian restaurants, wine shops. There are 70 dealers of the company and 16 of them had opened additional Georgian wine shops in Xinjiang province. In the Beipangjieda's Georgian wine units, Georgian honey and tea is also sold.
In Xinjiang Uyghur Autonomous Region, there are 23 million inhabitants. Xinjiang has central zone of Silk Road economic belt. The capital of Xinjiang is Urumqi.
© Hvino News
To add this Search Box to your website, click here. Many designs are available.