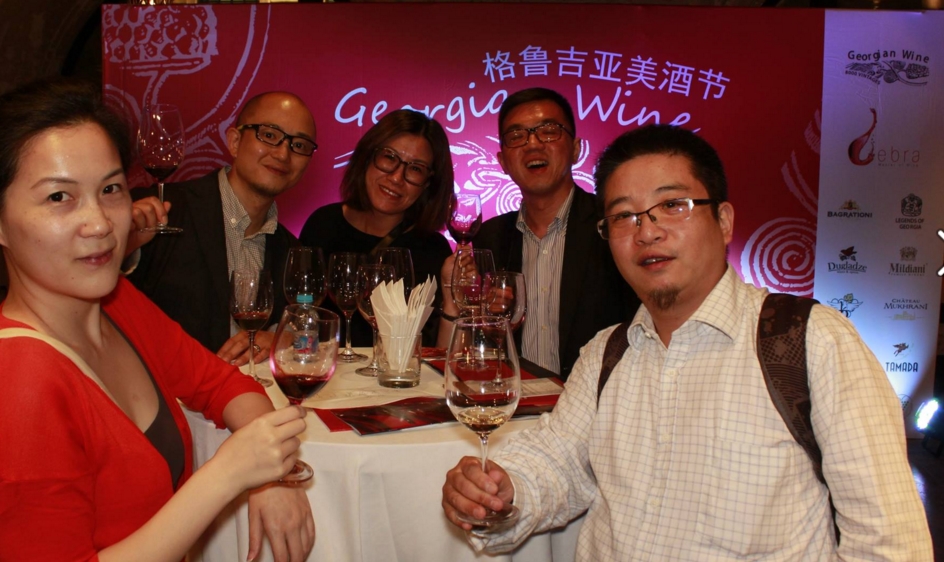 05.07.2016. (Hvino News). Georgian wine festival was held in Hong Kong and Shanghai, where brand names of 9 Georgian wine producers were introduced. Companies introduced at the festival are: Bagrationi, Chateau Mukhrani, Dugladze Wines and Spirits, GWS, KTW, Kakhetian Wine Cellar, Winery Khareba, Mildiani, Usakhelauri Vineyeards.
Georgian wine masterclasses and tasting was lead by Debra Meiburg, MW. The festival was attended by the head of National Wine Agency, Giorgi Samanishvili and representatives of the Agency. Festival was hosted by Shanghai's "Roosevelt House" and Hong-Kong's "Cordis" hotel . The event was organized by National Wine Agency and international marketing company "Meiburg Wine Media".
The head of National Wine Agency mentioned, that Georgian wine consumption on China market has been progressing since 2014. "Progressing tendency in China started two years ago and is still sustained up today. Georgian wine publicity is raising as a result of important performed work. The whole wine industry is involved in Georgian wine promotion on China market including National Wine Agency and wine producing companies. Relationship with China on governmental level is progressing, that has significant influence on wine sales"-mentioned Giorgi Samanishvili.
Debra Meiburg MW spoke about Georgian wine significance. "Georgian wine can offer broad diversity of great varieties of different wines to try, for example new styles of wines, wines that are a little bit lower in alcohol and have freshness of fruit, for the collectors, saperavi ages beautifully, there are different styles for different types of consumers in China"- mentioned Ms. Meiburg.
During the visit, representatives of National Wine Agency met with Christ Lai and Tersina Shieh of Wine Academy of Hong-Kong.
According to data of 6 months of the current year, 1.9 mn bottles of wine was exported in China, which is 148% higher, than last year. According to NWA, 2015 year was extremely important for Georgian wine export in China – progress exceeded 122% compared to 2014, total export amounted to 2 672 154 bottles (0.75l). China takes the fourth place in the five top Georgian wine importers after Russia, Kazakhstan and Ukraine.
© Hvino News
To add this Search Box to your website, click here. Many designs are available.