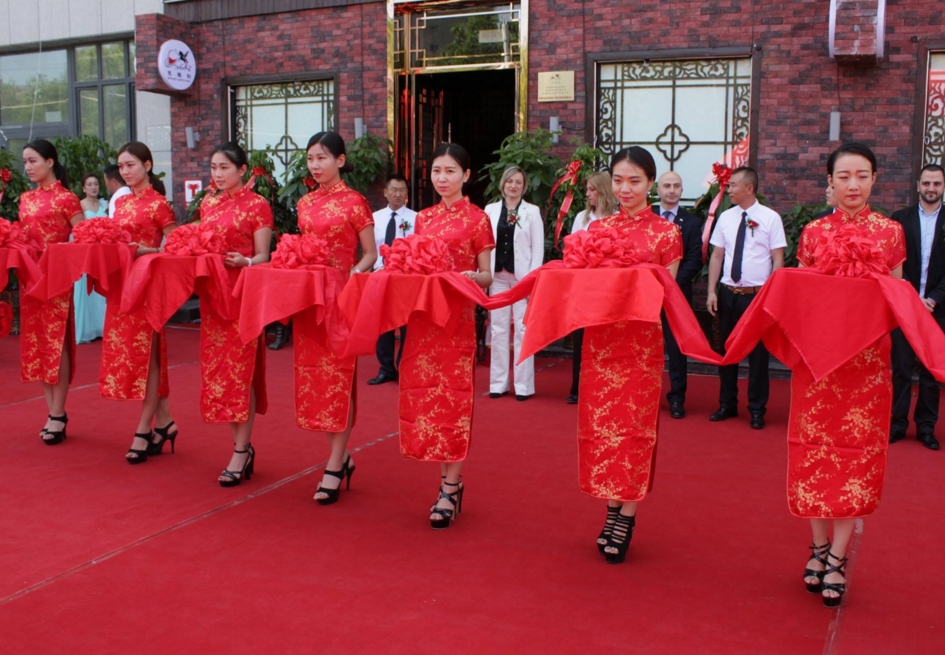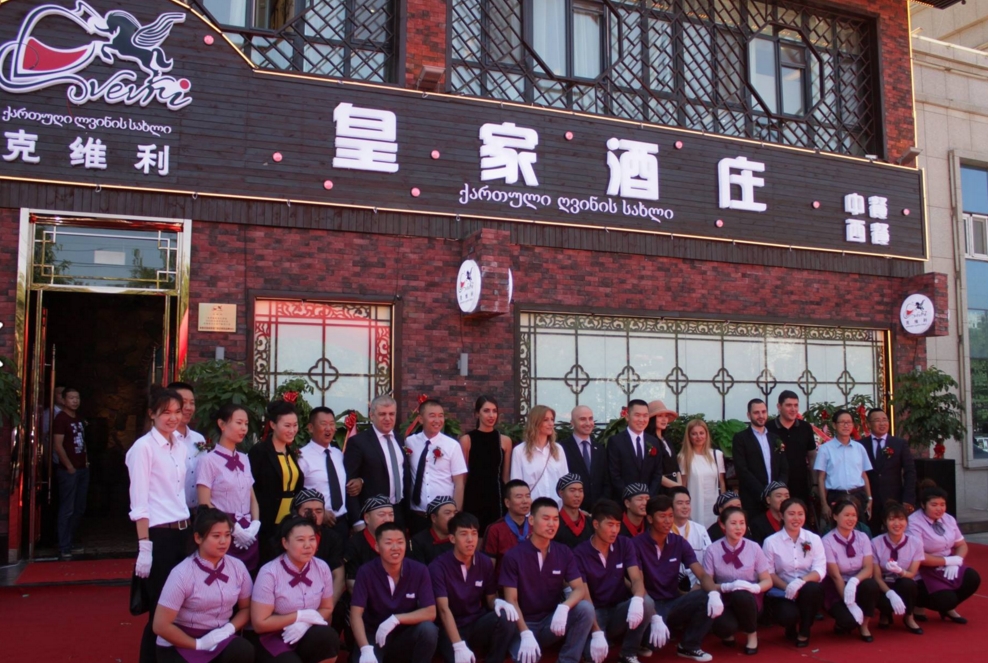 02.07.2016. A new Georgian wine house in China's Xinjiang province in western Urumqi is opening its doors and inviting guests to enjoy a special Chinese meal matched with Georgian wine.
Spread over 600 sq m territory, the Georgian wine house also promotes Georgian culture by showcasing national dances and folk-lore to the guests. The facility opened yesterday in Urmuqi.
"The Georgian wine house will help the native population to learn about and taste Georgian wine. Four more Georgian wine houses are planned to open in Urmuqi before the end of the year and over 12,000 bottles of Georgian wine will be warehoused in each of them," said Giorgi Samanishvili of the Georgian National Wine Agency.
Opening a Georgian wine house is Urmuqi was part of a joint project between Georia and China involving Chinese firm Suolun and Georgia's Tbilinvest Group. The
project
envisaged opening a number of Georgian wine houses all over China to raise awareness of Georgian wine among Chinese consumers.
Suolun opened its first Georgian wine house 11 months ago in Zhejiang province and plans to open 80 more branches throughout the country this year.
Within last two years, 35 Georgian wine facilities (shops, pavilions, centres and restaurants) have been opened by different importing companies in
China
and over 300 dealers sold Georgian wine in China.
The increasing awareness and popularity of Georgian wine in
China
meant the country was now an important wine importer for Georgia.
Data from Georgia's National Wine Agency showed Georgian wine exports to
China
had increased 148 percent in the first six months of 2016.
Between January and June Georgia exported 1.86 million bottles of wine to China.
Last year Georgia exported 2,672,154 bottles of wine to China. This was a 122 percent increase year-on-year, making China the fourth largest importer of Georgian wine in 2015 after Russia, Kazakhstan and Ukraine.
Source
To add this Search Box to your website, click here. Many designs are available.